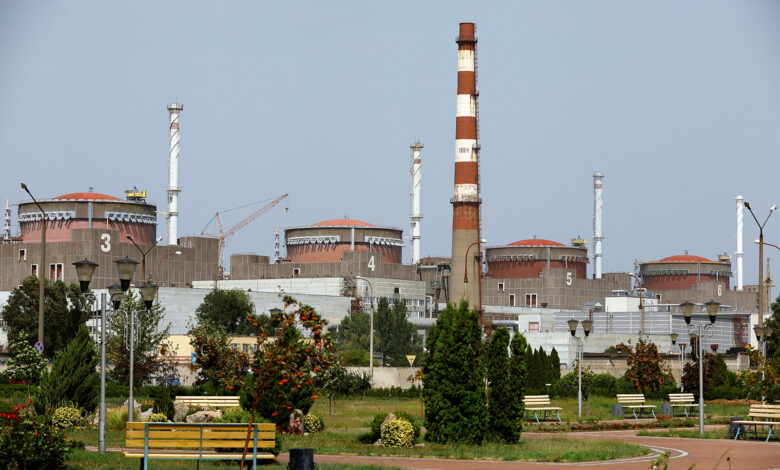 All six reactors at Ukraine's Zaporizhzhia Nuclear Power Plant (NPP) remain disconnected from the country's electricity grid, nuclear operator Energoatom said in a statement Friday.
"As of 9.00 a.m. on Aug. 26, 2022, all power units of the Zaporizhzhia NPP are disconnected from the power grid," said the statement, adding the station's own power needs were being provided through a repaired line from the energy system of Ukraine.
"The power supply line of the ZNPP to the energy system of Ukraine has also been restored, work is underway to prepare the connection of two power units of the ZNPP to the grid. There are no comments on the operation of equipment and security systems," the statement said.
The Kherson regional civil-military administration accused Russian forces of cutting two power lines to the plant, leaving the entire Kherson region temporarily without electricity and water supply on Thursday before it was restored by the end of the day.