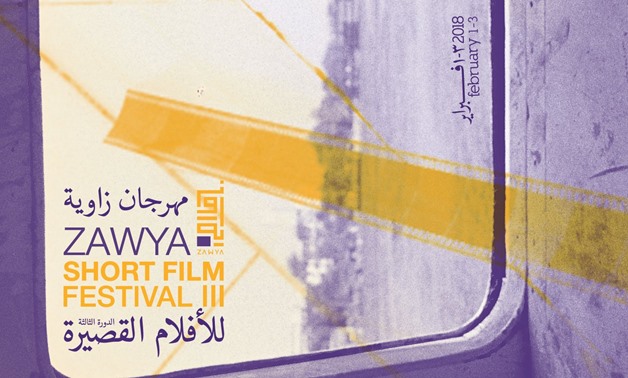 When was the last time you opened the TV to find a screening of a short film? Or went to the cinema to see one?
It is safe to say short films are quite underrated in the Arab world. While they don't enjoy much popularity here, short films are much appreciated around the world.
For example, the prestigious Oscars has an Academy Award for Best Short Film category. It was first included in the Oscars in 1936 and developed different names along the way. The category was most recently won by the childhood drama film Sing.
However, the Arab world has recently began witnessing a change as Zawya, a movie theatre established by Misr International films in 2014, will be hosting the third edition of its annual Short Film Festival from February 1-3.
The festival will be screening short films made by Egyptian directors or directors residing in Egypt. Then screenings, which will all take place at 7:30 pm, will be then followed by Q&A sessions with the directors.
All the participating films will be competing for four prizes: Red Star Films Best Film Award (15,000 EGP), Misr International Films Best Director Award (15,000 EGP), Film Clinic Jury Prize (10,000 EGP) and the Birthmark Films Best Script (Scriptwriting Mentorship award)
While the door for submitting films has been closed, the competing films are yet to be announced.
Last year, the second edition of the festival took place from 26-29 January, screening 27 short films. Some of the winning films were: Discipline by Christophe Saber which won the Red Star Films Best Film Award, Things Stay for a While by Bryony Dunne, which won Misr International Films Award.
Moreover, the Film Clinic Jury Prize was awarded to Hady Bassiouny for his movie Apoptosis and finally the Birth Mark Films Best Screenplay Award went to "Men Youmha" (since that day) by Mayy Salem.