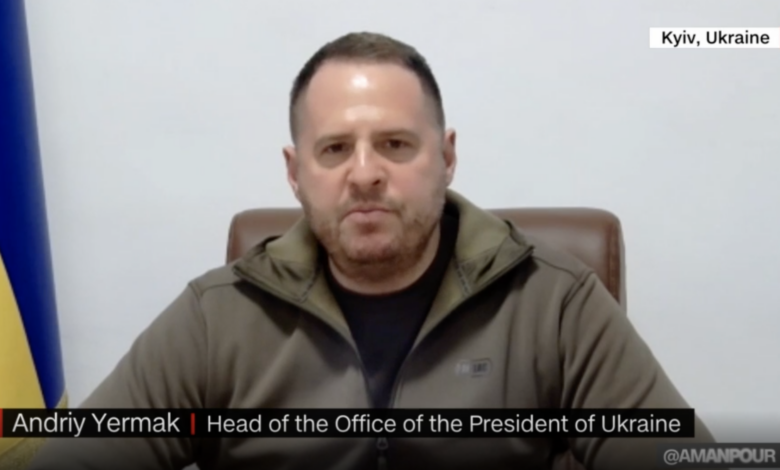 Andriy Yermak, chief of staff to Ukrainian President Volodymyr Zelensky, has said he has a "small portion of optimism" following diplomatic negotiations with Russia in Istanbul and that "it looks like dialogue."
"We have a very principled position and we wanted to go for any compromise which corresponded to our independence, territorial integrity and sovereignty," Yermak told CNN's chief international anchor Christiane Amanpour from Kyiv Wednesday.
"I have a very, very small portion of optimism on this. We continue this talking, but we'll start to believe in reality if some real things start to happen …
"We want to stop this war, we want the Russian troops to withdraw from our territory. We insist that the humanitarian corridors will be open especially once again to Mariupol," Yermak said.
Meanwhile, satellite images from Maxar Technologies have shown that entire city blocks in central Mariupol have been obliterated.
Referencing the destruction of the city, Yermak said that "the city of Mariupol is gone … the Russian troops forced thousands of them [Mariupol citizens] to move to Russia.
"I think that the catastrophe of Mariupol, I can say is very similar to what happened in the time of the second war — the Second World War in the blockade of Leningrad because the people practically died without food, without water."
When asked by Amanpour about whether Ukraine had enough weapons to maintain its resistance from Russian aggression, Yermak said: "We have not enough weapons and we need it, we need it to continue our fighting, and I hope that all our partners now absolutely understand."
"We are fighting for our land. We are fighting for our country and we are fighting for all of [the world's democracies]," he added.