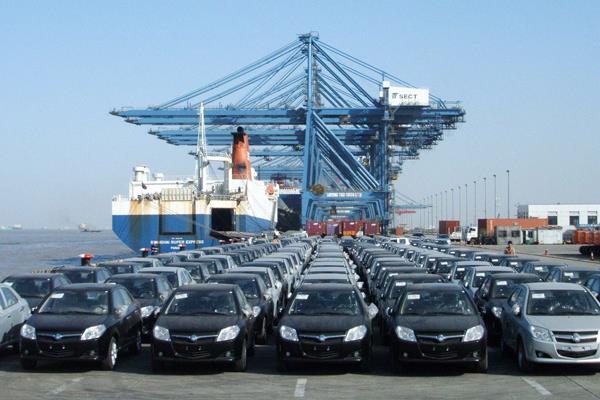 Egypt's customs authorities on Tuesday began applying the last tranche of tariff reductions on cars from the European Union and Turkey, in accordance with the Egyptian-European Partnership Agreement to reach customs zero value.
Cars will be subject to other types of duties, namely VAT of 14 percent, 0.5 percent industrial and commercial profit tax, 3 percent resources development fee, and 1 percent table tax for a total of 18.5 percent.
Osama Abul-Magd, president of the Automobile Dealers Association, said that most dealers raised car prices twice during December without justification.
He stated that cars with an engine capacity of less than 1600 cubic centimeters (CC) of European or Turkish origin are not subject to any customs duties since 2016.
Therefore, prices are likely to rise during the New Year by 3 percent to 5 percent, an increase imposed by parent companies in countries of origin annually.
As for cars with a capacity exceeding 1600 CC, the value of the customs exemption is between LE5,000 to LE10,000.
Therefore, there are expectations of stable prices due to the annual increase of the parent companies and the liberalization of the dollar exchange rate, which contributed to increasing the cost of imports by an average of 2 percent, besides the increase in prices during December.
Speaking to al-Masry al-Youm, Abul-Magd expected that these variables will limit the effects of customs exemption on this category and unnoticed by consumers, especially as they are the most prevalent in Egypt.
He added that the prices of cars with an engine capacity over 2000 CC will see a significant decline, because the tariffs that are now canceled is 40 percent, however this category represents only 5 percent of the market.
Abul-Magd said that some Korean and Japanese cars produced in factories in the European Union countries will be subject to customs exemption.
He also said that the market is waiting for Korean, Japanese and Chinese automobile manufacturers not subjected to customs reduction to adjust their selling policies in the Egyptian market.
Korean and Japanese cars are subject to 40 percent fees for 1600 CC cars, and 125 percent for those more than 2000 CC.
Raafat Masrouga, former president of the Engineering Automotive Manufacturing Company, said that the decision to cut customs would lead to a recovery in sales in the markets after a halt during the last quarter of the year, pending customs cuts, and amid improving economic indicators.
He predicted that the abolition of customs would contribute to a price reduction of about 5 percent for the 1600 CC category, between 20 and 25 percent for cars over 2000 CC, and thus a recovery in European car sales and higher prices for others, especially Chinese, driven by customs dollar liberalization.
He also predicted that car sales would reach about 215,000 cars in 2019, after declining during 2018, adding that there were deferred orders from last year.
Edited translation from Al-Masry Al-Youm