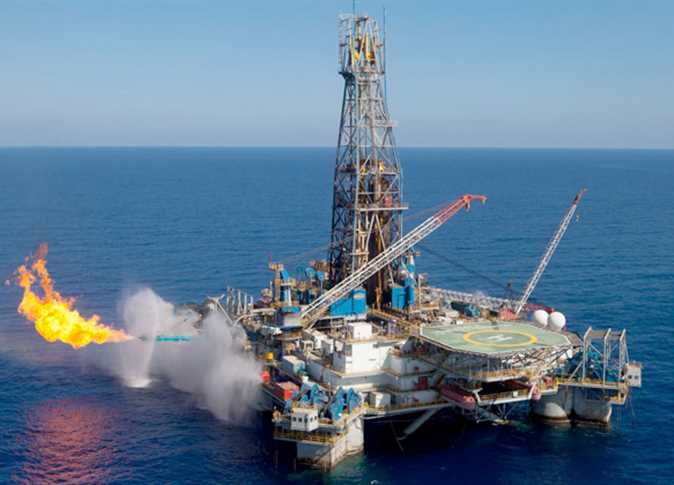 Egypt's Minister of Oil and Mineral Wealth Tarek El Molla said that the ministry plans to increase production of the Zohr gas field up to three billion cubic meters daily in 2019 during a meeting with the general assembly of Petroshorouk Company and the chairmen of the Italian-based Eni Company and the UAE-based Mubadala Investment Company on Tuesday.
Molla asked the three companies to abide by the specific schedules of development for the Zohr gas field.
He also clarified that the Egyptian Natural Gas Holding Company (EGAS) has injected Liquefied Natural Gas (LNG) extracted from the Zohr gas field for use in housing.
Meanwhile, Chairman of Petrobel Company Atef Hassan said that Petrobel contributed to increasing production of the Zohr gas field to 2 billion cubic meters daily in September 2018 and added more than 100 million cubic meters through the useful exploitation of the processing stations.
Molla had announced in 2018 that the start of an experimental operation regarding the largest and most modern natural gas analysis laboratory in Egypt to carry out analysis of everything produced at the Zohr gas field.
Molla said that the oil sector is keen to maximize the utilization of new technologies in order to increase production and complete the work.
He pointed out that the Zohr gas analysis laboratory is the largest and most cutting-edge in Egypt, featuring high-precision equipment that allows engineers, chemists and technicians to accurately take measurements and conduct laboratory experiments that encourage further production.
The Zohr gas field, the largest gas discovery ever made in Egypt and in the Mediterranean Sea, which has more than 30 tcf of gas in place, is located within the offshore Shorouk Block some 190 km north of Port Said. The gas field was discovered in 2015 by Eni.
Edited translation from Al-Masry Al-Youm