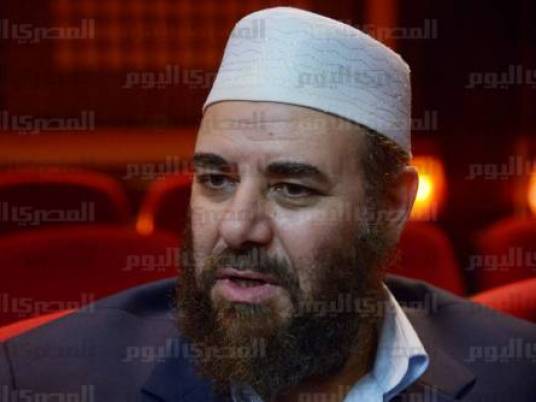 Tarek al-Zomor, the fugitive president of the Construction and Development Party, the political arm of the Jama'a al-Islamiya group, announced on Monday his resignation from the party's top post.
Zomor's quitting the party came after a lawyer filed a case demanding Construction and Development be dissolved as Egypt, and after Saudi Arabia named the terrorists that they wish to be handed over by Qatar.
Zomor fled Egypt to reside in Qatar after the overthrow of former Muslim Brotherhood president Mohamed Morsi in 2013.
"I am submitting my resignation from the post of party president, a month after I was elected to head the party for the second term, after I was included in a new terrorism list," Zomor said.
"The party, which since its founding calls for national consensus, always emphasizes national unity and has launched many initiatives that support the political solution.. [the party] can not be branded, nor one of its leaders or members as terrorist," he added.
"Although the decision to issue the (terrorist) list is flawed, and the United Nations has refused to recognize it, still, I wanted to exempt the party from faltering in its path because of such measures," Zomor said.
He said that he "is committed to all the policies and priorities of the party and to defend the national issues, which the party adopts."
Jama'a al-Islamiya was implicated in a terror attack in Luxor in 1997, in which 58 tourists and four Egyptians were assassinated. Years later, the group renounced violence.
The Construction and Development Party was founded following the January 25 Revolution, in 2011. The party participated in the Egyptian parliamentary election, 2011–2012, as part of the Alliance for Egypt, led by the Salafist al-Nour Party.