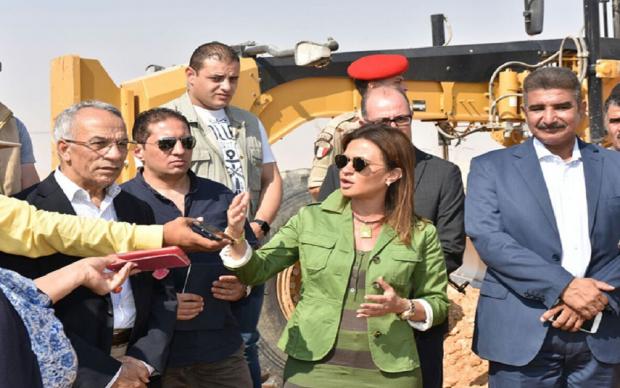 Minister of Investment and International Cooperation, Sahr Nasr, said on Sunday, that the ministry allocated $1.5 billion from the Arab funds to carry out development projects in sectors all over North Sinai.
Sinai development is the best way to eliminate terrorism, Nasr stressed, while visiting the LE280 million Al-Nafaq-Taba road and several development projects in Wassat Sinai (center of Sinai).
The development projects concentrate on the infrastructure field, to connect North Sinai, Wassat Sinai and South Sinai together. They also include building agricultural complexes, developing animal production and handicrafts in North and South Sinai.
Nasr noted that Ministry of Investment and International Cooperation will request the Arab funds increase the volume of financing dedicated for the projects, that the Engineering Authority of Armed Forces will construct within the coming period.
Additionally, Governor of North Sinai Major General Abd al-Fattah Harhour said that Egypt will construct 19 development complexes in North Sinai and seven development complexes in South Sinai to provide labor opportunities for young people and support the Egyptian national security.
Edited Translation from Al-Masry Al-Youm