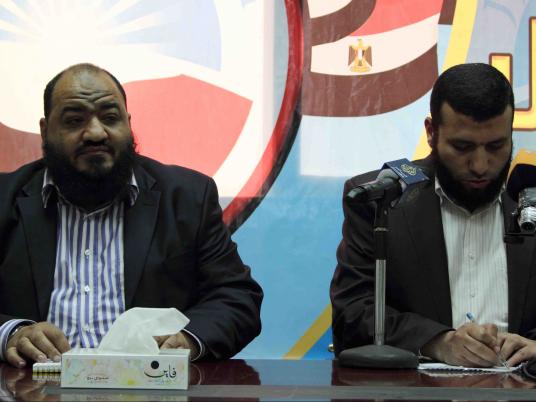 One hundred and fifty members of the Salafi Nour Party from 23 governorates submitted their resignation from the party following a meeting on Tuesday.
"We decided to resign from the party, and we wish it success. We will form a new political entity, which will be announced soon," former party spokesperson Mohamed Nour told state-run news agency MENA.
Nour attributed the resignations to differences with the political views the party has adopted in the recent period.
Party head Emad Abdel Ghafour has not yet resigned, Nour said, and is still considering the situation.
Asked if the withdrawals from the party would mean separation from the Salafi Dawah as well, Nour said that both continuing and resigning members follow Salafi thought, and the differences only concern political views and administration.
Regarding reports that former presidential hopeful Hazem Salah Abu Ismail, who is currently forming his own political party, would be involved with the "new political entity," Nour said all figures faithful to the new movement's thought could join, of course including Abu Ismail.
Nour added that the party welcomes everyone, including non-Salafis, as long as they believe Islamic Sharia should be the basic of governance. He said the country needs politicians who can serve without political conflicts.
Most of the Nour Party figures who quit were members of the now-dissolved People's Assembly or the Shura Council.
Edited translation from MENA