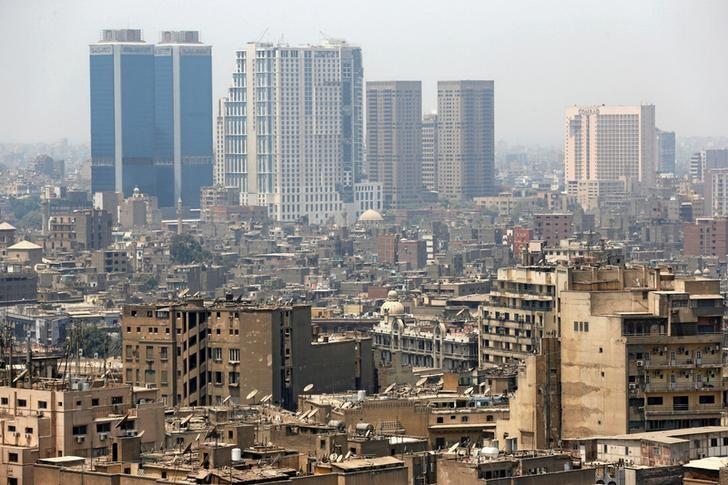 Egypt's Minister of Public Enterprise Hesham Tawfik officially stated on Tuesday that the government is currently setting a plan to assign the private sector the refurbishing of 150 historic, collapsing buildings in order for them to be rented for profit.
The plan is adequate to save a wide-ranging repertoire of buildings of neo-classical, beaux arts, art nouveaux, art deco and early modern styles, established in the early 20th century and nationalized later in 1960s, Reuters reported.
The news agency also emphasized that the plan is expected to rejuvenate the tourism sector across Egypt, most crucially in Cairo, Alexandria and Port Said on the Suez Canal.
Due to a major lack of maintenance and limited financial resources, the buildings have witnessed significant architectural deterioration and crumbled.
Public enterprise minister Hesham Tawfik said the government would follow the model of privately-owned Al Ismaelia for Real Estate Investment, under which 23 historic buildings have been under slow renovation.
"They take the buildings, they settle with individuals or companies who are renting these apartments, they do the necessary renovations, inside and outside, and they simply rent them to the private sector. And they are making some decent return on their investment," Tawfik stated.
"We intend to do this by offering  parcels of buildings–and by parcels I mean four to five buildings per transaction–for the private sector to repeat what Ismailia did, on a revenue-sharing basis," he added at business conference.
The Minister also expected that the State Insurance Holding Co. and the state insurance company, which are studying the plan, will soon offer the private sector projects to be developed on the same track as Isamailia's model.