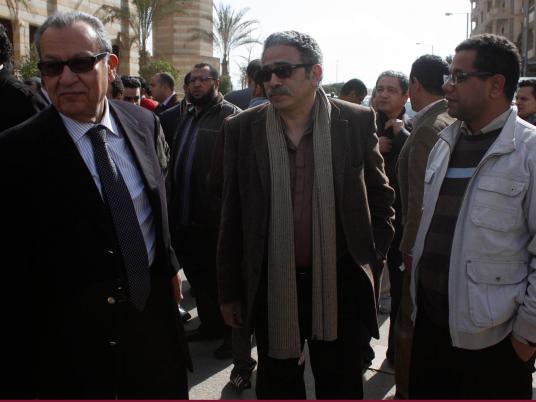 The National Population Council's (NPC) Anti-Circumcision National Program announced on Tuesday that over the next five years 160 villages will be free from female genital mutilation (FGM) — the removal or cutting of the labia and clitoris, for non-medical reasons.
Currently, 65 villages in Egyptian governorates are free from the dangerous cultural practice.
According to Magdi Helmi, co-coordinator of NGOs in the Ministry of Health's anti-FGM program, 20 NGOs currently work in the field of female circumcision in Beni Suef, Luxor, Qalyubiya, Aswan, Sohag, Assiut, Minya, Fayoum, Port Said and Gharbiya.
Families circumcise girls as a proof of their chastity and purity, Helmi added, maintaining that cutting girls' genitals is a crime, and perpetrators receive a prison sentence.
The Egyptian panel code changed the legal stance of FGM from being a misdemeanor to a crime warranting a 17-year prison sentence.
The NPC has successfully reduced the rates of FGM in hospitals and clinics, NPC adviser Atef al-Shitani pointed out, saying that in 2016 the procedure's cost increased to LE1000 in some governorates.
Shitani added that the NPC trains health directorate officials in Suez and Ismailia on anti-circumcision mechanisms and awareness campaigns that include giving families a warning card that explains the risks of FGM.
The rates of FGM in Suez and Ismailia governorates are 83.6 percent and 93.3 percent respectively, according an NPC health survey.
Shitani said that FGM is practiced on girls aged between 1-19.
Edited translation from Al-Masry Al-Youm