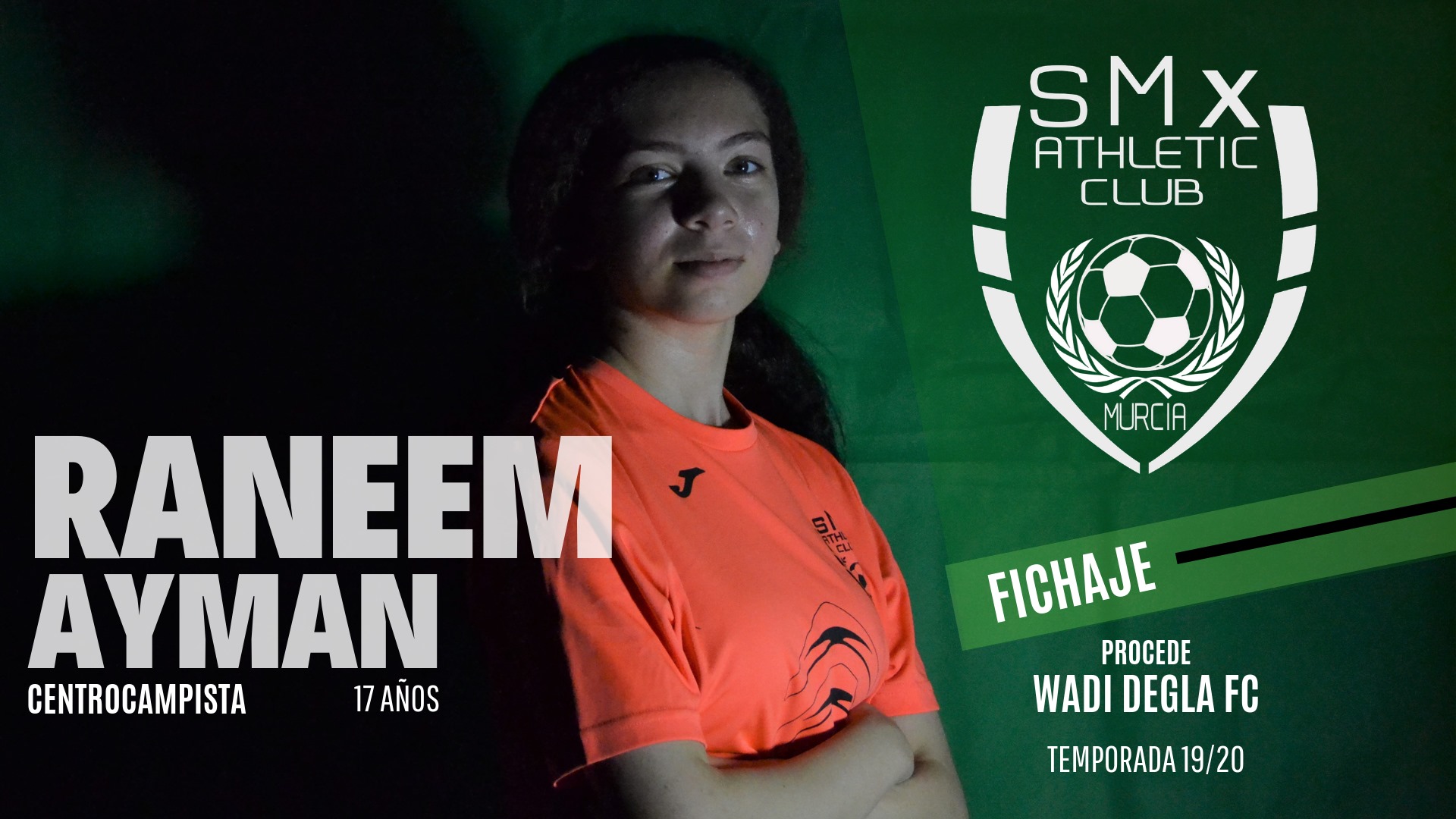 Wadi Degla's 17-year-old player Ranim Ayman Zaki has joined the Spanish club SMX de Murcia for Egyptian women for the upcoming season 2019/2020, according to an official announcement made by the athletic club on September 16.
Zaki pointed out during her interview with El Watan Sports that she underwent several tests before officially signing for the Spanish club.
"I felt extremely comfortable when I joined my colleagues in the first training. The welcoming there was awesome, and thankfully my dad officially signed the contract because I am still underage," she mentioned in the same interview.
The Egyptian footballer said that she looks up to Egypt's iconic footballer Mohamed Salah as her sports role model, adding that she will do her best to join the Nation Football team.
Asked about the procedures she took to achieve such recognition from an international club, Zaki told El Watan Sports that she sent videos of herself playing by mail to several clubs in Spain. She then traveled with her father to take a test at SMX de Murcia, which she passed successfully.
The rising footballer further expressed her deep admiration for the developments witnessed in Egyptian women's football, EGWF Hekaya (story) sports news outlet reported.
The SMX Athletic Club of Murcia established the men's side in 2015, and the women's club launched one year later in 2016 following nearly four years of preparations, agreements and deals with players and other clubs, according to the club's official website.
Egypt's 20-year-old Sarah Essam made international headlines by winning the prestigious Golden Boot in the English Premier League. The so-called "next Mo Salah" scored 12 goals in 12 matches and won two "Player of The Match" awards.
Essam took her first first step into Egyptian football at the age of 15 when she signed for Wadi Degla, where she later joined the under-17 team for girls, according to her Arabic interview with BBC. One of Sarah's most remarkable football memories is taking a spot on Egypt's first National Team for Women at age 18.
Moreover, Egypt's Wadi Degla player was signed last year by Chelsea FC and started playing officially last April. "I went to FCB Escola Soccer School when I was five years old and I was the only girl. When I was older, I went to a private academy before joining Wadi Degla," she told Nogoum FM.