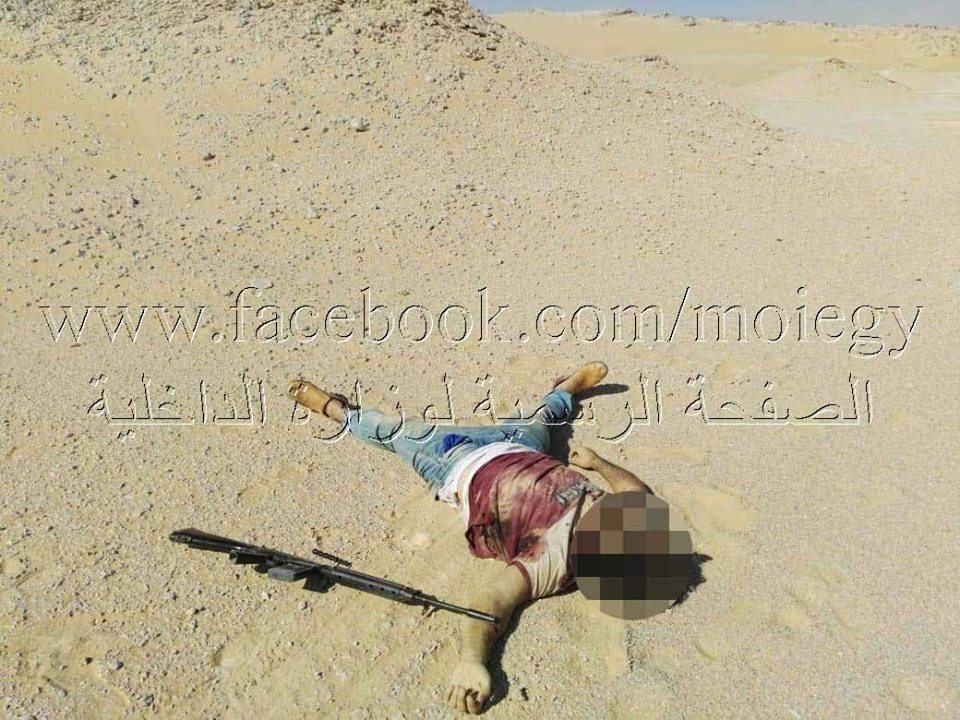 Egyptian police killed 19 terrorists in the Western Desert over charges of attacking Copts after they left the Monastery of Saint Samuel the Confessor in Al-Adwa city in Minya governorate on their way to their homes in Sohag on Friday, the Ministry of Interior stated on Sunday.
The ministry's statement added that the police formed work groups from the different police departments and collected information on the escape route of the terrorists using the latest information-gathering devices.
Police combed the terrorists' hotbeds and headquarters of terrorist operations in the mountainous areas of the Western Desert in Minya.
The statement clarified that the police forces found four machine guns, two light automatic rifles (FN FAL), three cartridge guns, four pistols, ammunition, means of subsistence and documents.
The Egyptian government said on Saturday that Islamic State (IS) militants had ambushed three buses carrying Christian pilgrims on their way to a remote desert monastery south of the Egyptian capital of Cairo, killing seven people and wounding 19.
Edited translation from Al-Masry Al-Youm