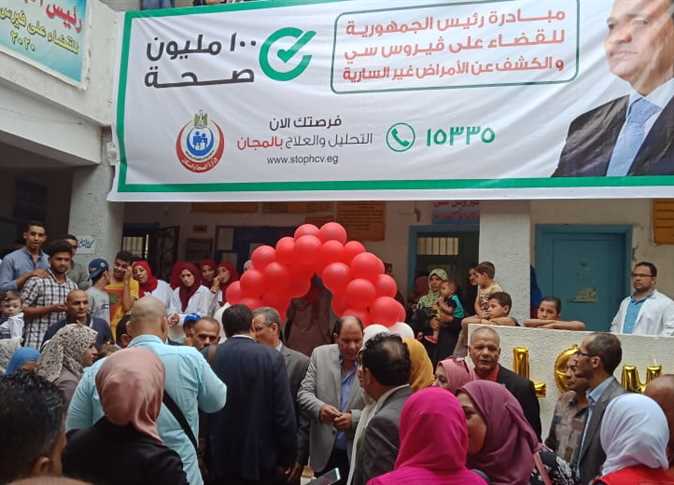 Mohamed Hassani, Assistant Minister of Health for Health Initiatives and Director of the National Anti-Hepatitis C Campaign, announced that 20,000 Hepatitis virus C infections have been detected in primary and preparatory school students following the examination of 7 million schoolchildren.
During a press conference on Monday, Hassani announced a plan to start another virus C survey of middle school students during the next academic year.
He pointed out that 70 percent of preparatory stage students (4 million) have been surveyed, and that 84 percent of secondary school students (3 million) have been surveyed.
Egypt is taking serious steps to obtain an international certificate of treatment for virus C. The World Health Organization (WHO) has praised the success of the national initiative in eliminating virus C and noncommunicable diseases, he added.
Hassani stressed that the initiative will focus on preparatory first grade students next year, because the survey of last year did not include primary school students.
Egypt is the first country in the world to implement a treatment program that includes the examination and treatment of children, said Manal Hamdi al-Sayyed, a member of the National Committee for the Prevention of Viruses. She added that younger children will be targeted in the coming period.
By the end of this year, new drugs will be approved by the US Food and Drug Administration to treat children from 3 to 12 years old infected with virus C, she said.
Infection with virus C impacts children's activity and achievement at school, she pointed out.
"We are fighting to include children in the World Health Organization. Two research studies have been conducted on children's treatment for [virus C] and submitted to the World Health Organization," she said, adding that 5 million students will be screened for the disease next year.
A drug called Harvoni will be prescribed to infected  children. Recovery rates following treatment by the drug recorded 99 percent, she said.
Edited translation from Al-Masry Al-Youm