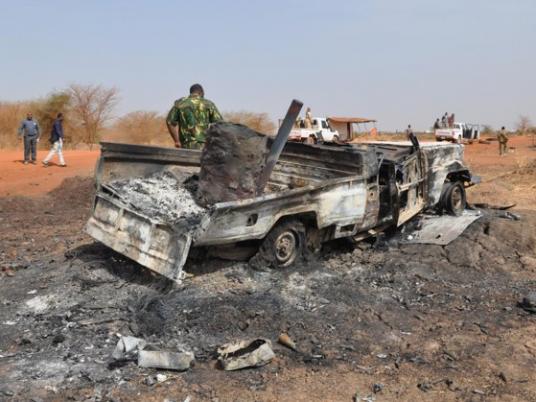 JUBA, South Sudan — Fighting spread further along the Sudan-South Sudan border when soldiers from both countries got into a firefight, killing 22 troops, a southern spokesperson said Wednesday.
The fighting on Tuesday at a river that divides the two countries began after a Sudanese soldier shot a South Sudan soldier who was getting water from the river, said South Sudan government spokesperson Barnaba Marial Benjamin.
That sparked a firefight that killed seven South Sudan soldiers and 15 Sudan soldiers, he said. The fighting took place near the town of Meiram, along the border with Sudan's South Kordofan state and South Sudan's Northern Bahr al-Ghazal state.
The clash could be a worrying sign that border violence is spreading to new regions, though Benjamin labeled the incident a "misunderstanding" and said he did not think violence would continue there.
The river battle comes amid wider violence along the shared border around the oil town of Heglig, which South Sudan troops took control of last week. Sudanese aircraft have been bombing South Sudan's Unity State as a part of that fighting.
Benjamin said there was no new fighting around Heglig on Wednesday.
South Sudan broke away from Sudan last year after decades of civil war. But the two sides never agreed on how to share the oil wealth found in the region between the countries, and the border was never fully demarcated.
Fighting has intensified in the last several weeks amid fears the two sides could return to an all-out war.