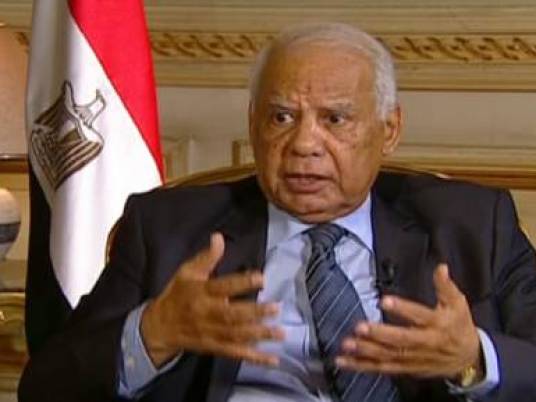 Fifty-seven percent of Egyptians are satisfied with the performance of the current interim government, which has been installed following the ouster of elected President Mohamed Morsy, according to Egyptian Center for Public Opinion Research, Bassera.
The same survey shows that 24 percent see its performance as good, 33 percent see it average, and only 22 percent find it bad, while 21 percent say they are unable to judge.
The percentage of those who believe the government's performance is good is 21 percent among young people in the age group 18 to 29 years, but the percentage rises to 28 percent among those in the age group 50 years and over. In addition, 26 percent of those who have a high school degree or less find the government performance good, but the number goes down to 19 percent among those with a university education or higher.
Geographically, the percentage of those satisfied with government performance is 27 percent in Lower Egypt, but it drops to 23 percent in Upper Egypt, compared to 19 percent in urban governorates.
On the performance of Hazem al-Beblawy himself as prime minister, 22 percent find it good, 30 percent average, and 18 percent believe it is bad, while 30 percent expressed their inability to judge.
When participants were asked if they feel safe, 58 percent said they currently feel safe compared to 66 percent at the end of September and only 27 percent at the end of August .
On the living conditions of citizens compared to last year, 30 percent said that their living conditions were better, 37 percent said there has been no change in their living conditions, and 32 percent said that the situation changed for the worst, while only 1 percent were unable to judge.
Additionally, 74 percent of participants said the commodity prices have increased compared to the past month .
Edited translation from MENA