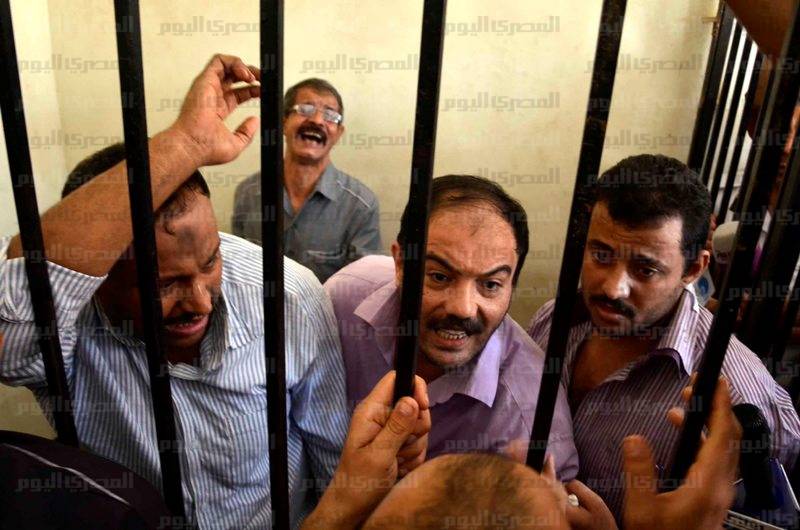 Badrasheen Misdemeanors Court on Thursday acquitted the 3 defendants implicated in the Badrasheen train crash, which left 18 people dead in January.
Train driver Magdy Girgis and assistants Kareem Raphael and Mohamed Metwally all stood accused of manslaughter over the incident.
The Badrasheen disaster claimed the lives of 18 Central Security soldiers and left 118 others wounded, after 2 carriages separated from a train and derailed at Badrasheen station in Giza.
The Badrasheen Misdemeanor Court previously sentenced the defendants to two-years imprisonment for manslaughter and fined them LE500 for damages. Other defendants – including engineer Mohamed Abdel Nasser and ticket collector Mostafa Barakat – were acquitted at the time.
Egypt has witnessed several horrific train accidents in recent years, causing a string of transport ministers to resign.
In November, over 50 school children were killed near the town of Manfalut in Upper Egypt after a school bus was hit by a train while crossing the tracks.
Poor equipment maintenance, human error and a lack of sufficient safety procedures at crossings are usually blamed for crashes.
Edited translation from Al-Masry Al-Youm