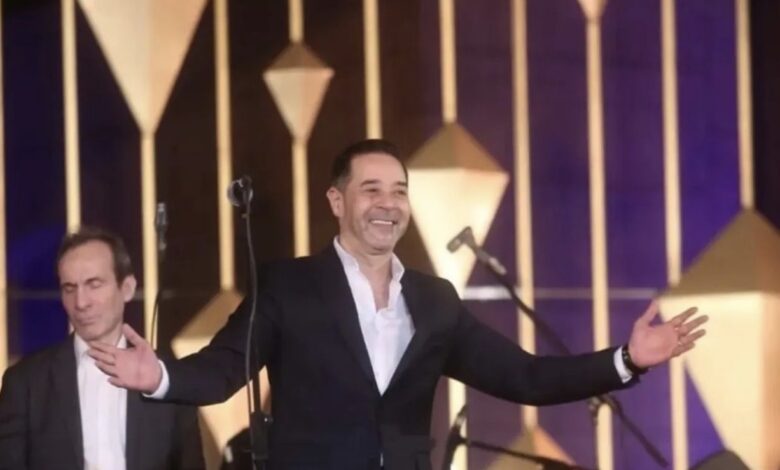 The Cairo Opera House holds round-the-clock work sessions to select the program of the concerts of the 30th Citadel Festival, which starts on August 14, at a ticket price not exceeding LE20, daily at 8 pm.
42 different concerts at the 30th Citadel Festival for Music and Singing
This year, the festival includes 42 different concerts that start on Sunday, August 14 and will continue for the first time over 18 consecutive days until Wednesday, August 31.
Magdy Saber, head of the Opera House, confirmed that the events include performances by elite music and singing stars in Egypt and the Arab world, in addition to a number of foreign bands.
Nine personalities, who contributed to enriching the art scene in Egypt and the Arab world as well as the Opera House, will be honored during the festival including late maestro Kamal Hilal, violinist Mahmoud Othman, opera singer Mustafa Mohamed, lyric poet Ibrahim Abdel Fattah, maestro Mohamed Abdel Sattar, director and designer Karima Badir, Director General of the Technical Office for Music, Opera and Ballet at the Cairo Opera House Howaida Eid, Director General of the General Administration of Reception Ragab Abdel Wahab and Mamdouh Mukhtar from the Artistic Equipment Department at the Cairo Opera House, according to Saber.
Artists and bands participating in the 30th session of the Saladin Citadel International Festival of Music and Singing include al-Anamel al-Sagheera Orchestra, led by Dr. Raji al-Mokadem, singer Medhat Saleh accompanied by musician Amr Selim and his band, Massar Egbari band, singer Dina al-Wedidi and her band, singer Hisham Abbas and his band, Amman Citadel ensemble (Jordan),
Cairo Opera Ballet Company, al-Hadra troupe for Sufi chanting, singer Ali al-Haggar and his band, Wust El-Balad band, singer Marwa Nagy, marimba star Nesma Abdel Aziz and her band, singer Ahmed Gamal and his band, vocalist Sheikh Yassin al-Tohamy, Lebanese singer Nawal al-Zoghbi and her band, singer Hani Shaker and his band, singer Hanan Mady and her band, Nesma Mahgoub and her band, and other bands and singers from Arab and foreign countries including India, Syria and Venezuela.