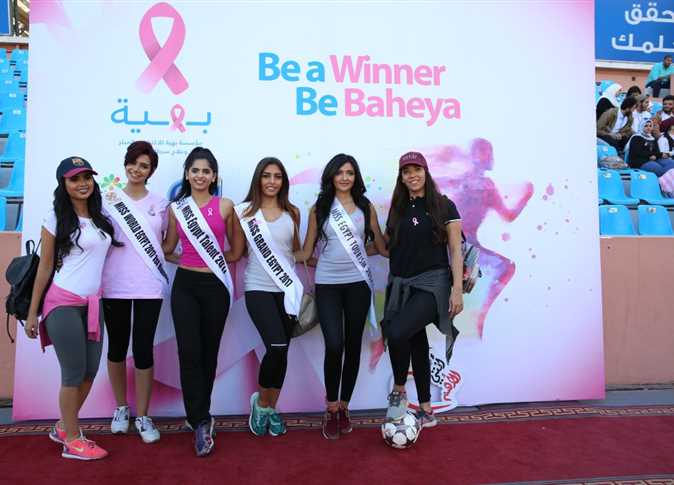 34 percent of Egyptian women suffer from breast cancer, the most common type of cancer in Egypt for women, Mohamed Emara, Director General of Baheya Foundation for Early Detection and Treatment of Breast Cancer, said.
The most common type of cancer for Egyptian men is lung cancer. 35% of men with cancer have lung cancer.
Emara added that the most serious type of cancer is pancreatic cancer.
He stressed the need for all women over 40 to undergo a periodic breast cancer test once every year. Women over 25 who have a genetic history of the disease should also undergo yearly examinations.
Emara underscored that the rate of recovery from breast cancer may reach up to 98 percent if the disease is detected in its early stages.
He made the comments on the sidelines of a press conference at Baheya Hospital, held in conjunction with the World Breast Cancer Awareness month, which took place in October.
Awareness of the need for early detection is increasing among Egyptian women, he added, pointing out that 7,030 cases were detected in its early stages in 2016, while as many as 14,641 cases had been identified by the end of 2017.
Emara mentioned that just three percent of the early-detected cases are malignant tumors, of which 3,000 cases fully recovered after surgery and chemotherapy.
To minimize the risk of being inflicted by cancer, Emara suggested using moderate amounts of sugar and salt in food. He also called for avoiding exaggerated use of technology, energy and mobile devices, while also keeping away from soft drinks and cigarettes.
Baheya Hospital conducts awareness seminars in universities and companies to facilitate the early detection of the disease.
When someone is diagnosed, Emara said that support from one's family improves the patient's psychological health and helps them recover from the disease.
Edited translation from Al-Masry Al-Youm