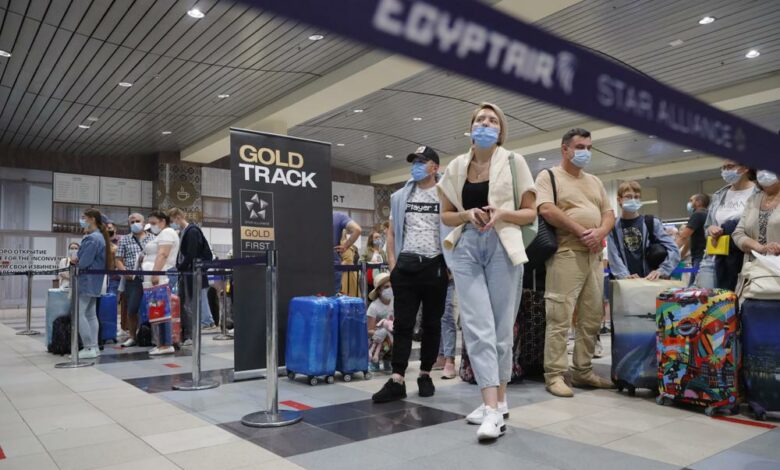 The first plane carrying 350 stranded Russian tourists, in the Egyptian resort of Hurghada since the outbreak of the Russian-Ukrainian war, arrived in Moscow,
Novosti news agency reported.
The agency added that the flight was carried out by "Red Wings" instead of "iFly", which did not obtain permission to fly.
Passenger Natalia was quoted as saying: "We are tired of the forced rest and are very happy to finally be back home."
Since Thursday, iFly has canceled all its flights to Egypt, due to the restrictions imposed on Russian airlines to fly in Jordanian airspace.
The company began working on finding alternative routes.
Meanwhile, the Russian Aviation Authority stated, Thursday, that it is coordinating the route after "iFly" company announced its plans to fly through Syrian airspace. The next day, the authority said that there was a major shortcoming in the documents of "iFly" flight. For this reason, the company decided to cancel all its flights to Egypt until December 19.