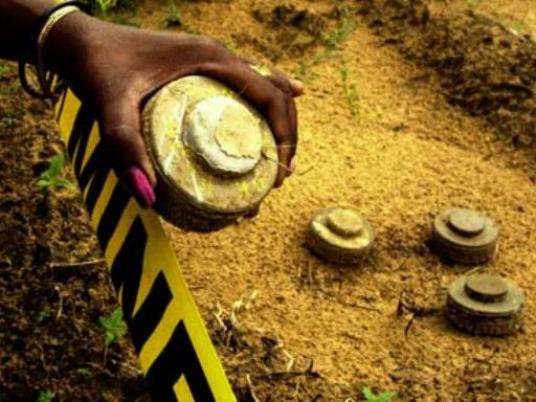 International Cooperation Minister Sahar Nasr has highlighted ongoing efforts by the Egyptian government to remove thousands of landmines on the northwest coast left over from World War II.
In a press conference on Friday, Nasr said, "We need to take swift action to end the problem of mines in the northwest coast area. Forty percent of the mines have been removed."
The ministry is working with the European Union and the United Nations to create a timeline for the ultimate resolution of the problem caused by explosive devices deployed during World War II, said Nasr.
The mines and other explosive objects, such as artillery shells, lie buried in the ground across a wide area, from Alexandria to the Libyan coast, and from Siwa Oasis up to the Mediterranian Sea. Many of the objects are still active, with several exploding each year, causing death and injury to successive generations.
In related news, British ambassador to Cairo John Casson said his country has offered the Egyptian government all the maps of the World War II mines located in the northwest coast.
Casson added that Britain has offered US$10 million to efforts to remove the mines, in addition to an ongoing awareness campaign over the past decade.
Casson said that an area of land measuring 500 square kilometers has already been cleared of landmines as the result of efforts by the Egyptian government, the EU and UN.
Edited translation from MENA