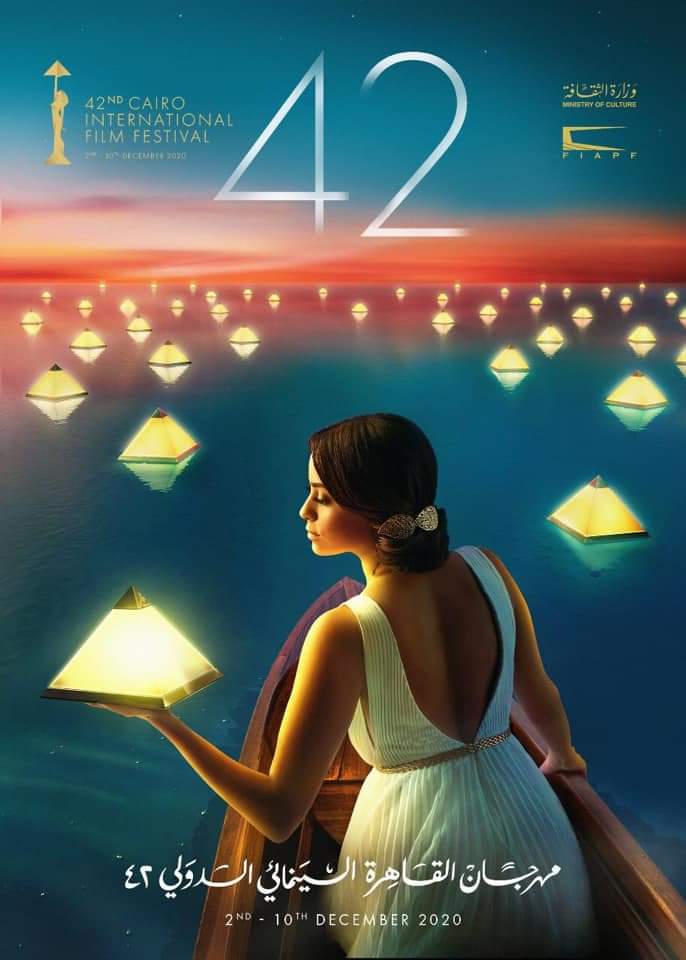 The 42nd Cairo International Film Festival opening ceremony will take place on Wednesday amid tight COVID-19 precautionary measures, according to the festival management's announcement.
Management announced its commitment to a 50 percent occupancy rate, installing signs to facilitate social distancing, administering temperature checks to all attendees, and enforcing the wearing of face masks. 
The opening ceremony will be held inside the Egyptian Opera House, which is equipped with a high-tech cinema screen.
The same theater will witness the presentation of the films participating this year.
The festival will present 83 films from 43 countries, including the international premier of 20 films, and premier screenings of 52 films from the MENA region.
The first film to be screened is "The Father" directed by Florian Zeller, and starring Anthony Hopkins and Olivia Coleman. It will be the movie's first screening in the Arab world and Africa. 
The movie will play on Thursday at 9 pm in the Opera House's Grand Theater.
Written by Sir Christopher Hampton and co-produced between the UK and France, "The Father" based on a story from French novelist and playwright Florian Zeller.
The film follows Anthony, an 80-year-old mischievous man living defiantly alone and rejecting the caretakers that his daughter, Anne, encouragingly introduces. He refuses to acknowledge getting old.
Then, his senses start to fail and his grip on reality unravels. The movie shows how Anne copes as she grieves the loss of her father, while he still lives and breathes.
The festival's judges are 22 filmmakers from 16 countries, led by the Russian director and screenwriter Alexander Sokorov. 
As part of the 42nd session, an event titled "Cairo Industry Days", which reviews a group of the most important industry-related topics in the Arab world, will be held and attended by many international and Arab filmmakers. It is scheduled from December 4 to 7.
The event this year will begin with a seminar under the title "Gender: Being a Woman in the Creative Field", moderated by Maryam Farag, Director of Social Responsibility at MBC Group.
Tazkarti website will be selling tickets for the festival starting Tuesday.
Edited translation from Al-Masry Al-Youm
Photo credit: CIFF official website