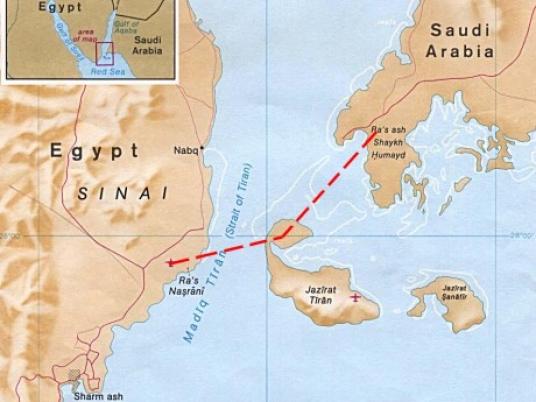 A poll conducted by the Egyptian Center for Public Opinion Research (Baseera) that surveyed 1164 Egyptians via mobile phones has found that 47 percent of Egyptians believe the sovereignty of the Tiran and Sanafir resides with Egypt, while 11 percent say that the two islands are affiliated with Saudi Arabia.
The poll came in the wake of the massive controversy that erupted over the Parliament's discussion of the Red Sea islands agreement between Egypt and Saudi Arabia.
Meanwhile, the poll's sample indicated that 42 percent do not have an answer or definite stance on the matter.
The Parliament is currently discussing the maritime demarcation deal between Egypt and Saudi Arabia signed in 2016, which stipulates the transfer of sovereignty over the Red Sea islands to Saudi authorities.
The "Baseera" center claimed that the poll reflects a large and radical change in public opinion, as a similar poll that took place in April 2016 showed that only 30 percent of participants viewed the two islands as Egyptian, while 23 percent considered them Saudi property.
Following the Egyptian government's declaration of the maritime demarcation deal signed with Saudi Arabia in 2016, prominent lawyer Khalid Ali adopted an opposing stance against the deal.
Ali further decided to engage in a judicial battle with the Egyptian government to prove the country's sovereignty over the two islands, and managed to obtain documentation of judicial verdicts from Egypt's Supreme Court that asserts his stance.
The "Baseera" center is an independent and nonpartisan organization which aims to conduct public opinion research impartially and professionally.
Established in April 2012 — in the aftermath of the 25th of January Revolution — "Baseera" is committed to providing researchers, policymakers, business leaders and the general public with reliable information on public attitudes and trends concerning issues of public interest, in addition to preparing and making available studies and strategies related to various developmental field.