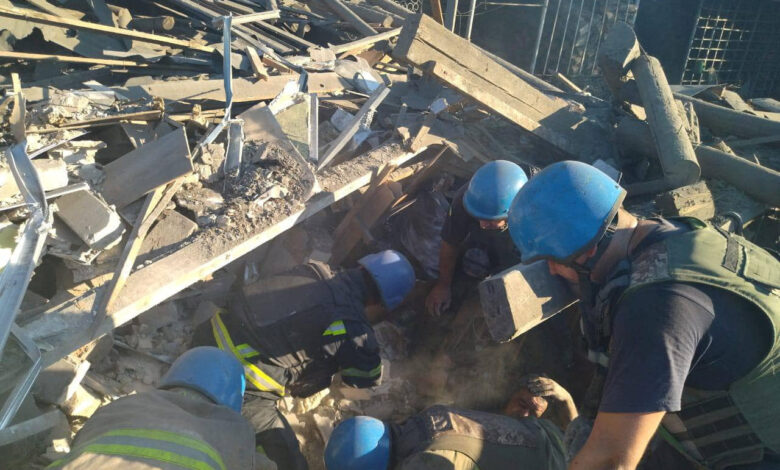 Ukraine's Interior Ministry says a two-story building in the town of Toretsk was hit early Monday, as Russian forces intensify the shelling of Ukrainian defenses in Donetsk region.
"The rescue service found and recovered the bodies of 5 dead people," the ministry said. "Three people were rescued from the rubble, 1 of whom died in the hospital."
Toretsk and surrounding towns have frequently come under fire from Russian lines to the south.
Some context: Ukraine's military said on Monday that it had repulsed Russian attempts to advance in Donetsk.
The General Staff said that north of the city of Sloviansk more than ten settlements had come under fire.
Russians continue to shell areas along the border of the Luhansk and Donetsk regions and to persist with a ground assault to the east of the city of Lysychansk, which they took last month.
Little territory has changed hands in Donbas since the fall of Lysychansk as Ukrainian forces have adopted new defensive positions.