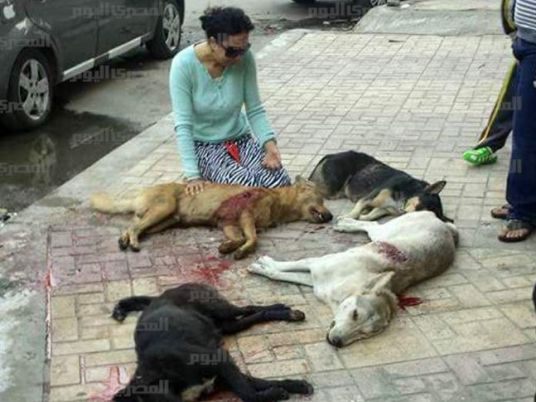 An official report issued by the General Authority for Veterinary Services on Wednesday revealed that the total number of Egyptians who have been bitten by stray dogs and animals in 2017 was 398,000, out of whom 65 died as a result.
The number of people bitten by stray dogs from 2014 to 2017 recorded a total of 1.3 million, 231 of whom subsequently died, according to the report.
There were 300,000 cases of people bitten by stray dogs in 2014, out of which 52 died.
In 2015, 324,000 people were bitten, and 55 people died. In 2016, 370,000 were bitten, and 59 died, while 398,000 were bitten in 2017, and 65 subsequently died, the report added.
Stray dogs and cats are widespread in Egypt's streets, mostly surviving on trash piles.
The animals are also frequently subject to abuse, particularly dogs, who have reportedly been targets of a poisoning campaign.
Animal shelters worldwide are grappling with funding problems, and in Egypt, a country plagued by economic turbulence, rescuing animals is an especially daunting task, often not considered a priority.
Egypt's Red Sea governor announced at the end of 2017 that youth living in the Red Sea governorate can earn a financial reward of LE100 for every five stray dogs they capture from the governorate's streets and hand-over to authorities to be neutered.