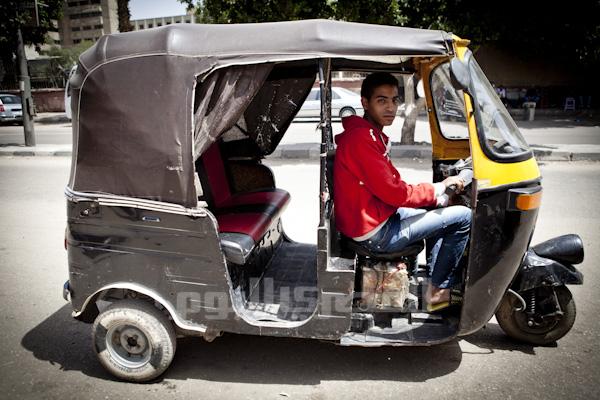 The Head of the Development Authority of 6th of October City Sherief al-Sherbeny on Sunday announced a ban on the operation of tuk tuk vehicles in the city.
He stressed that the authority will deal decisively, taking all legal and immediate actions, against those who violate this decision.
Sherbeny said that about 1,000 van vehicles have been approved to replace tuk tuks.
He stressed in a press statements that campaigns will continue until tuk tuks are eliminated from the city in order to maintain the planning pattern and eliminate unplanned features in the city.
Sherbeny pointed out that several campaigns have been launched in the area south of the neighborhoods to eliminate the spread of tuk tuk vehicles and the use of undesignated parking spaces as they are violations of law.
Edited translation from Al-Masry Al-Youm