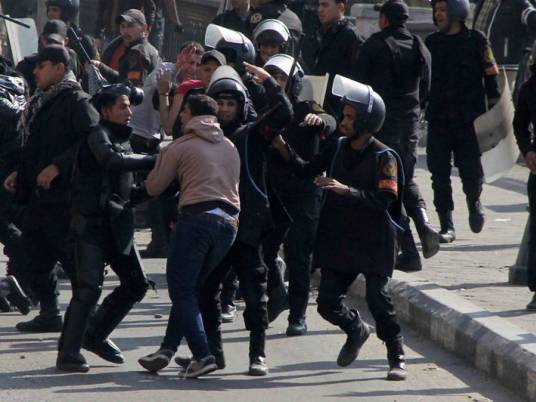 Tanta Criminal court on Thursday acquitted 7 high-ranking officers in the Gharbiya security establishment charged with responsibility for the deaths of 15 protesters during Egypt's 2011 revolution.
Fifteen protester died and another 60 were injured in Gharbiya during the 25 January uprising.
Former security chief Major General Ramzy Talab was among those cleared of charges.
At least 850 people were killed across Egypt during the uprising which ousted former President Hosni Mubarak from power. Mubarak and former Interior Minister Habib al-Adly were sentenced to life on charges of premeditated murder for their role in the killing of protesters.
Six Adly aides were acquitted on the same charges before a retrial began.
Several former security force leaders across Egypt have been acquitted of charges of killing protesters.