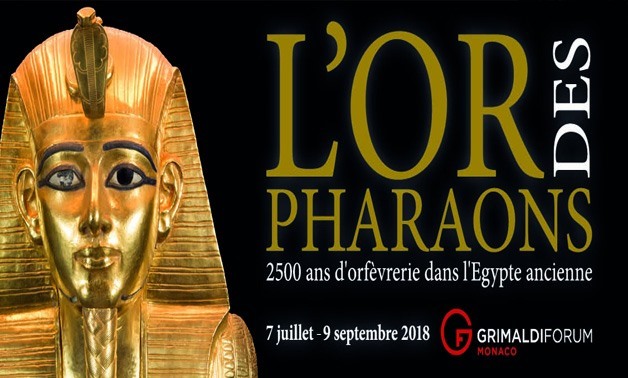 A whopping number of visitors were recorded at an exhibit titled "Gold of the Pharaohs – 2,500 Years of the Goldsmith's Art in Ancient Egypt", held in Monaco from 7 July to 9 September.
The Grimaldi Forum conference center, which hosted the exhibit, announced on Wednesday that its 80,000 visitors marked the largest number it received since the center's "Gracy Kelly: Princess of Monaco" exhibit in 2007.
"Thanks," the center posted on Twitter. "Even stronger than #ReinesdEgypte in 2008, the was [sic] #OrdesPharaons the most visited exhibition at the Grimaldi Forum since #GraceKellyPrincessedeMonaco in 2007!"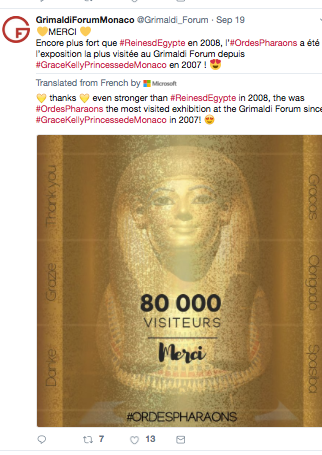 "Gold of the Pharaohs" included 149 pieces, and was hosted under the auspices of the Egyptian government as well as Prince Albert II of Monaco.
It marks Monaco's second ancient Egyptian exhibition, after ten years ago, the Grimaldi Forum held the hugely-successful "Queens of Egypt" exhibition.
The "Gold of the Pharaohs" opening was attended by Minister of Tourism Rania Al-Mashat.
Before leaving Cairo, Mashat lauded the efforts exerted by the Ministry of Antiquities to hold external exhibitions for Egypt's monuments.
The minister stressed on the importance of displaying national artifacts abroad, as they serve as "Egypt's best advertising tool", and an indispensable factor in luring tourists during the next period.
The pieces on display in Monaco will return to Egypt following the event, to be permanently displayed in Egyptian museums.
The ministry has long-term plans to display Egyptian artifacts all over the world. In 2021, the "King Tut: Treasures of the Golden Pharaoh" exhibition will arrive in Sydney, Australia, according to ABC News. The exhibition is set to tour 10 cities, displaying 150 objects.