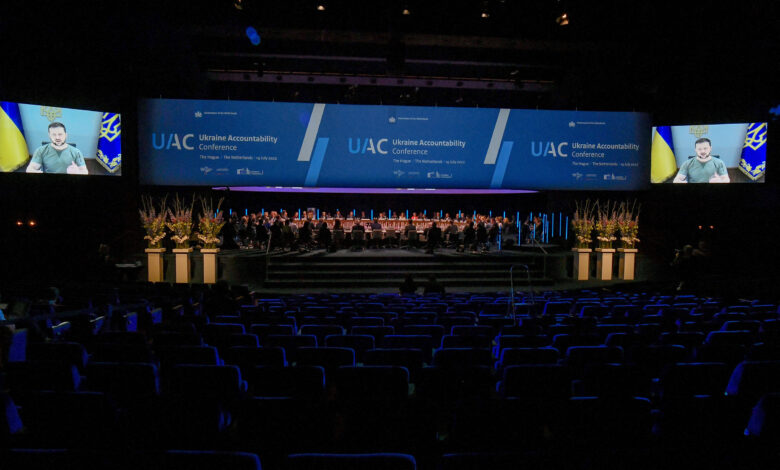 Ukrainian President Volodymyr Zelensky held a moment of silence as he addressed a war crimes conference in The Hague, Netherlands, via videolink on Thursday, just hours after a deadly missile strike landed on central Ukrainian town of Vinnytsia.
"This morning, Russian missiles hit our city of Vinnytsia — an ordinary, peaceful city. Cruise missiles hit two community buildings; houses were destroyed, a medical center was destroyed, the cars and trams were on fire. This is the act of Russian terror. People couldn't do this, they are animals. Eight rockets, two of them targeted the city center. Twenty people died as of this moment, three children among them," Zelensky told the conference.
In a closing statement, Zelensky referred to the meeting of prosecutors and judiciary in The Hague as an act of "rescue" for international law.
"It depends on you, on me, whether or not international law will work," Zelensky told the panel.