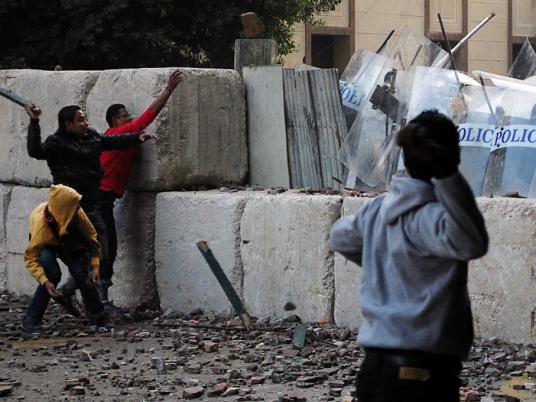 The second phase of the third line of Cairo Metro, going from Abbasiya to Haroun Al-Rashid, in Heliopolis, in 7.7 kilometers long, would be open before the public next April, according to Transportation Minister Ibrahim al-Demeiry.
The first phase of this line, Attaba – Abbasiya, carries about 600,000 passengers per day .
The third line will significantly contribute to solving the transportation problem in Greater Cairo, Demeiry said on Tuesday.
The implementation of this phase began in July 2009. The rates of the drilling machine in this phase has been the highest around in the world. The minister then rejected the move the machine to Imbaba, and ordered instead to start working on the third phase, from Heliopolis to Cairo Airport.
Preparations are also currently being made for a tender to work on the fourth phase, going from Attaba to Kitkat, then it will be branched into two directions: First, towards the north to Imbaba until the Ring Road, then Rod al-Farag direction. The second direction will head south to Mohandseen and Boulaq Dakrour and end by linking it to the second Metro line at Cairo University station.
The Third line runs for a total of 18 kilometers.
As for the fourth line, the Transportation and International Cooperation Ministries signed with the Japanese government, represented by the Japan International Cooperation Agency (JICA), an agreement on a $400 million financing debt.
Edited translation from

Al-Masry Al-Youm