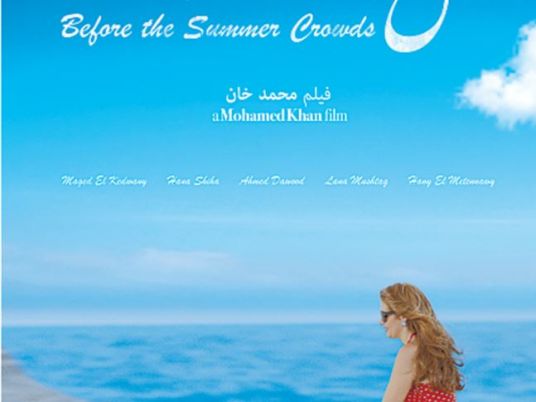 The Dubai International Film Festival has announced that the movie "Abl Zahmet al-Seif" (Before the Summer Crowds) by Egyptian director Mohamed Khan will take part in the festival's Muhr competition.
"Abl Zahmet al-Seif" will be screened for the first time during the festival and stars Maged al-Kedwany, Hana Shiha, Ahmed Dawoud, Lana Mushtaq and Hany al-Metnawy.
The story takes places at a resort where the characters meet before the summer season.
Another of Khan's movies, "Fatat al-Masnaa" (The Factory Girl), won two awards at the Dubai International Film Festival in 2013.
The 12th session of the annual Dubai International Film Festival will take place between December 9-16 in the city of Jumeirah.
Edited translation from Al-Masry Al-Youm