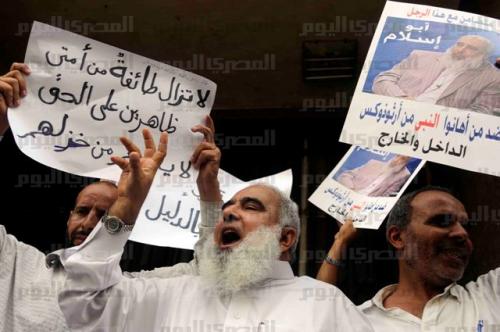 Preacher Ahmed Abdallah, also known as Abu Islam, turned himself in on Tuesday evening, after a court issued him a five-year prison sentence for defaming Christianity.
Abu Islam and his son were accused of ripping up a copy of the Bible as they demonstrated outside the US Embassy in September 2012. Protesters had gathered to show their disgust with a film, made in the United States, that many Muslims found insulting to Islam and Prophet Muhammad.
A lower-level court had earlier sentenced Abu Islam to 11 years in jail, and his son to eight years. They faced multiple charges, including insulting religion, disturbing the public peace, and defamation.
The court of appeals reduced the sentence to five years.
Edited translation from Al-Masry Al-Youm