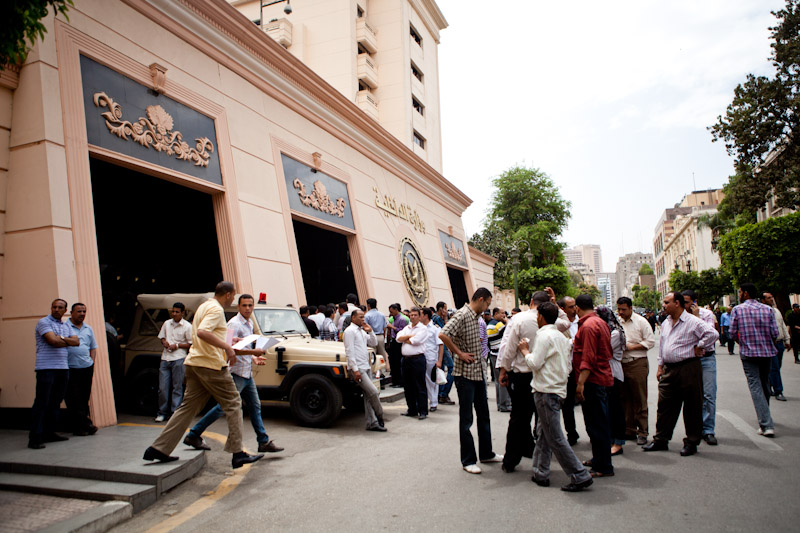 Political activist Taqadom al-Khatib was released from custody on Thursday night after being arrested early that morning on what he says are false charges of possessing hashish.
Khatib, a member of the National Association for Change, told Al-Masry Al-Youm that he was on a bus trip to Esna to spend the Eid al-Adha holiday with his family. At 1 am on Thursday, the bus stopped at a checkpoint in Naqada in the Qena Governorate. A police officer asked for Khatib's ID with an attitude that the activist described as "inappropriate."
Khatib refused to hand over his ID card in protest against the Emergency Law that the 25 January revolution had tried to abolish.
The policeman allegedly replied, "The revolution is only on television, but not here," Khatib claimed.
Khatib was then removed from the bus and taken to the police station. He claimed that the police threatened to fabricate charges that he was in possession of hash, then severely beat and verbally abused him.
Ahmed al-Barary, the activist's attorney, said he filed charges against the two officers, accusing them of physically and verbally abusing his client.
"The two police officers filed counter charges against Khatib, accusing him of attacking a public official while performing his work," Barary said.
The lawyer claimed the two officers tried to convince Khatib to drop the charges but he refused. The charges have now been escalated to the public prosecutor and the interior and justice ministries.
Also on Thursday morning, a policeman stopped an activist at a checkpoint in Nasr City, Cairo, according to a statement issued by the Youth for Freedom and Justice Movement, of which the activist is a member.
The statement said that Popular Current member Khaled al-Sayed and youth activist Mina Coseman had an argument with police after an officer insisted on taking Sayed to the police station without cause. The statement added that the police filed false assault charges against the two activists.
Edited translation from Al-Masry Al-Youm