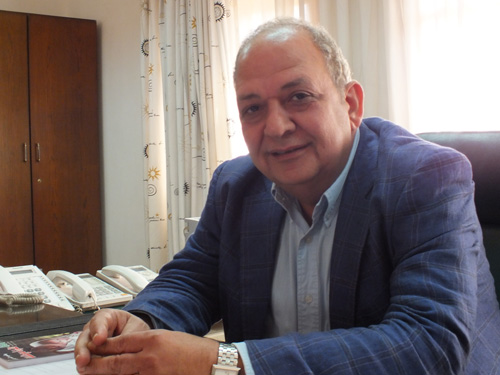 Actress Ola Ghanem said she was very satisfied with the rule of President Abdel Fattah al-Sisi, saying: "I am delighted [to live] under Sisi's regime. I love him more every day, and every day I become more proud of him. That man represents me."
During Tony Khalifa's program "Without Makeup" aired on al-Qahera wal Nas Channel on Sunday evening, she added: "25 January is the revolution of beggars and thugs. I hate 25 January. Egyptians took to the streets on 30 June."
"It was necessary to change the Mubarak regime, and the change would have been possible without January 25. We have now been worn out for 4 years," she stated.
Edited translation from Al-Masry Al-Youm