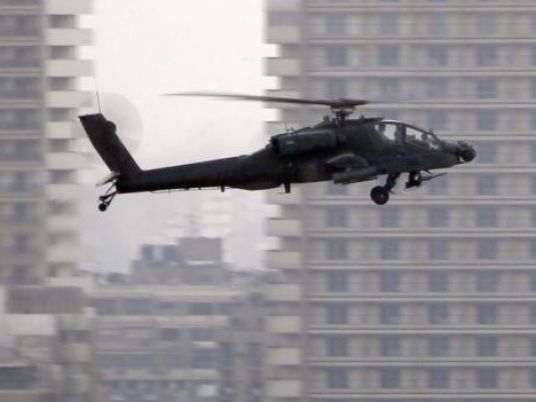 As part of the 36th session of the Cairo International Film Festival the Egyptian film Ha'et al-Botoulat (Wall of Achievements) will be displayed on Thursday 11am at the "Civilization Hall 2."
The movie was written by Field Marshal Mahmoud Ali Fahmy and the screenplay was written by Ibrahim Rashad.
Ha'et al-Botoulat is starred by Mahmoud Yassin, Farouq Fishawy, Raghda, Hanan Turk, Aida Abdel Aziz, Ahmed Bedier and Magdy Kamel, Haggag Abdel Azim and Ghada Ibrahim. It was directed by Mohamed Rady.
The movie was filmed in 1998 and has faced several production and technical difficulties that caused its postponement for more than 15 years. It tells the story of Egyptians who experienced the period of the War of Attrition and the 1973 war.
The movie focuses on the role of air defense forces and the humane ties between soldiers and officers, going through the stages of the development of air defense forces and building the missile shield.
Sergeant Mugahed had his child killed in the Massacre of Bahr Sl-Baqar school, and Major Hossam had his wife killed in an Israeli attack on a civilian plane in Sinai. Major Galal postponed his marriage until the end if the war. The three characters play main roles in the movie.
Bedier said he awaits the display of Ha'et al-Botoulat where he plays the role of the sergeant who lost his child in Bahr al-Baqar Massacre.
Movies which deal with the 6 October War and historical events such as al-Tariq ila Eilat or Bodour are remembered for long, said Bedeir.
"I hope that there will be more than a film about the October War, which is still carrying a lot of events and unknown sacrifices," he added.
Bestie mentioned he was currently continuing rehearsals for the play Ghaybouba (Coma), written by Mahmoud Toukhy and directed by Shady Srour.
The play is about the events which took place in the last 3 years in Egypt. The hero leaves his home on January 25 to obtain a passport in order to migrate. He is shoot and remains in a coma until 30 June.
He begins to see what happened and discovers the false faces and masks that people have been putting on. His awakening from the coma represents the Egyptian people's uprising on 30 June, said Bedeir.