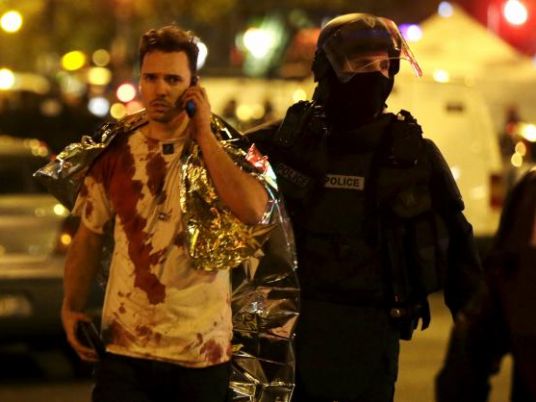 Canadian Prime Minister Justin Trudeau said on Friday it was too soon to say whether the deadly attacks in Paris would prompt him to reconsider his pledge to withdraw Canada from airstrikes against Islamic State militants in the Middle East.
Trudeau, who spoke briefly to the media minutes before boarding a plane, said his government would focus on balancing security and freedom amid concern about possible future attacks.
Asked whether the gun and bomb attacks on civilians in Paris would cause him to reconsider his pledge, Trudeau said:
"It's too soon to jump to conclusions, but obviously governments have a responsibility to keep their citizens safe, while defending our rights and freedoms, and that balance is something the Canadian government, and indeed all governments around the world, will be focusing on."
He spoke minutes before he departed for his first overseas trip since taking power less than two weeks ago.
During the election campaign that vaulted his Liberals to victory over the nine-year-old Conservative government of Stephen Harper, Trudeau pledged to withdraw Canadian jets from the US-led airstrikes against Islamic State.
He has also said he wants Canada to be more welcoming to Syrian refugees and has been outspoken against portions of new national security laws passed by Harper in the wake of attacks against Canadian soldiers and on Parliament Hill in 2014. Trudeau's positions could be shaken by the bloodshed in Paris.
Trudeau told reporters there was no indication so far that any Canadians had been targeted or were victims in Paris.
"I've been speaking with our national security team to ensure that everything is being done to keep people safe and we will have more to say as we learn more about this terrible tragedy," Trudeau said,
Trudeau was set to attend meetings with leaders of the Group of 20 major economies (G20) in Turkey this weekend and then head to the Philippines for the Asia-Pacific Economic Cooperation (APEC) summit. He was also scheduled to attend the United Nations Conference on Climate Change in Paris at the end of the month.
The city of Montreal lowered flags to half staff to mark the Paris tragedy.
Air Canada said its evening flights from Toronto and Montreal to Paris would go ahead, though the airline did waive change fees for people who chose to rebook. An Air Transat flight from Montreal to Paris was delayed until Saturday.