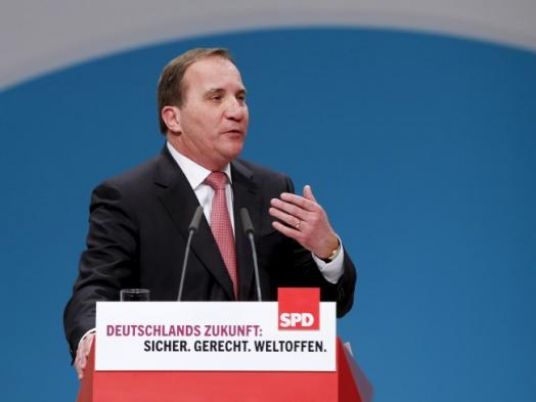 Swedish Prime Minister Stefan Lofven has promised more resources for police after a 22-year old employee at a refugee center for unaccompanied minors was stabbed to death.
The stabbing sparked concerns that authorities were being overwhelmed by the number of asylum seekers in the country.
A minor was arrested on suspicion of murder or manslaughter after the incident in Molndal in western Sweden, news agency TT reported.
Lofven's comments in Molndal came as police said more staff were needed to deal with border controls, security at asylum centers and the terror threat.
"The police authority have got … a heavier workload because of the refugee situation. And then you need more resources," Swedish radio quoted Lofven as saying late on Monday.
Sweden reversed its open doors-policy on immigration late last year and has introduced border controls and ID checks to stem the flow of asylum seekers that reached a record 160,000 last year.
A poll on Monday showed support Lofven's center left Social Democrats were at their lowest for nearly 50 years, in part due to a sense that the government was unable to cope with the refugee influx.
Police authorities have said up to 2,500 more officers were needed.