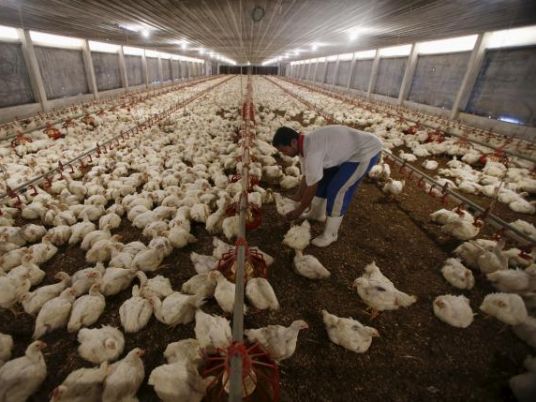 The Agriculture Ministry will commence an urgent plan to protect 250 million birds that are being bred domesticaly in houses across Egypt's governorates, said Mona Mehrez, deputy agricultural minister for livestock, poultry and fish wealth.
A national project will be carried out to electronically map and record the number of livestock in Egypt so as to produce an accurate database, she explained. This will aid in drawing up policies to handle the epidemics that threaten animal production.
The plan includes several immediate measures to face bird flu. Hygienic measures will be carried out to handle the death of poultry. Ducks will be immunized as they are considered a dangerous transporter of the disease. Mehrez highlighted the importance of enforcing Law No. 70/2009 which banned the transportation of live birds across governorates. She also referred to a strategy to develop poultry farming.
Regarding the national campaign to protect against the spread of foot and mouth disease, Mehrez indicated that a new work plan is being drawn up for governorates, in accordance with circumstances and challenges that Egypt is facing in the wake of the epidemic. All cattle will be immunized against the disease within a month. There will be coordination with border guards to confront smuggling groups so as to limit the spread of disease. She added that veterinary conditions apply to all imported cattle, which are free of disease; however, smuggled livestock are kept in quarantine.
Mehrez urged breeders to secure their cattle through the livestock security fund so farmers and breeders whose cattle were infected would be able to disburse compensation after dissecting the animals that died due to the disease.
This is the first time that the fund will compensate livestock owners, according to Mehrez. An allowance of between LE4,000-8,000 will be disbursed for every case that died due to the disease.
Edited translation from Al-Masry Al-Youm