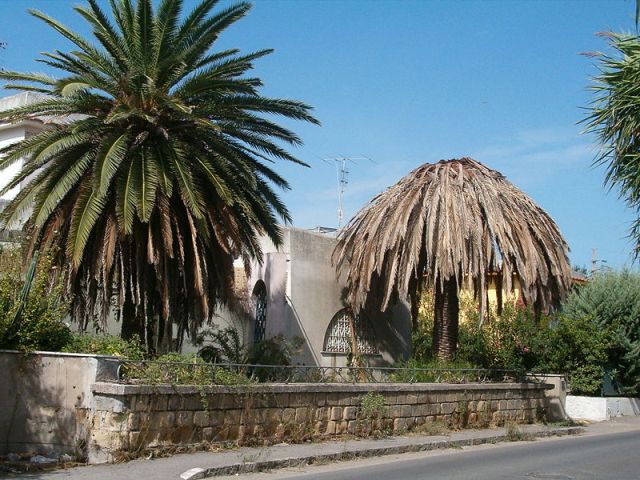 Agriculture Ministry disclosed on Monday details of involvement of an import and export company in the biggest smuggling operation of palm leaves to Jordan before being smuggled into Israel.
The ministry's agricultural quarantine department stopped export of shipment to Tel Aviv after contacting the Jordanian authorities.
Other shipments were revealed to have been smuggled to Israel center in New York City through Cairo International Airport, which violated ministerial decision banning export of palm fronds abroad.
Agriculture Minister Ayman Farid Abu Hadid decided to dismiss six officials of the quarantine department of the airport until the case is reviewed by public and administrative prosecutions.
A memorandum by the department on 9 January mentioned that investigations were made over the shipment that the company attempted to smuggle into Israel. It drafted explanatory memoranda including recommendations of referring the company and officials to the prosecution. Public administration for legal affairs drafted memorandum urging legal measures be taken by heads of public and administrative prosecutions.
An official memorandum by the ministry showed that the company received an agricultural certificate on 4 September 2012 from Cairo Airport for a mango shipment. It submitted the certificate to Jordanian authorities instead of the one issued on 30 August 2012 that was addressing Jordan over shipping the palm leaves, which would have lead to smuggling the shipment, which weighed 13,900 tons of fronds, to Israel.
The memorandum added that the company smuggled 6,660 tons of palm fronds to Israeli center in New York.
Edited translation from Al-Masry Al-Youm