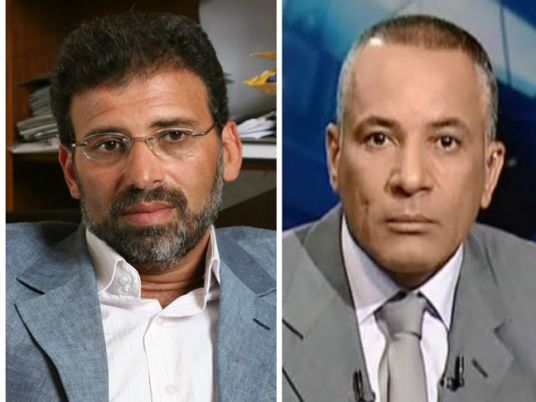 Sada al-Balad TV channel host Ahmed Moussa has fired back at the Journalists' Syndicate after it referred him to a disciplinary board over publishing personal photos of director and MP Khaled Youssef.
"The Journalists' Syndicate does not serve the profession but is rather settling accounts like the Muslim Brotherhood," Moussa said on Sada al-Balad Monday evening.
"The syndicate did not move against terrorists. It remained silent. Officials of the syndicate will leave, they won't continue for long," he added.
The Journalists' Syndicate's investigation committee headed by journalist Khaled Meery referred Moussa on Monday to a disciplinary board for publishing personal photos of Youssef, before commenting on the photos and saying that he was not sure they belonged to Youssef.
Edited translation from Al-Masry Al-Youm