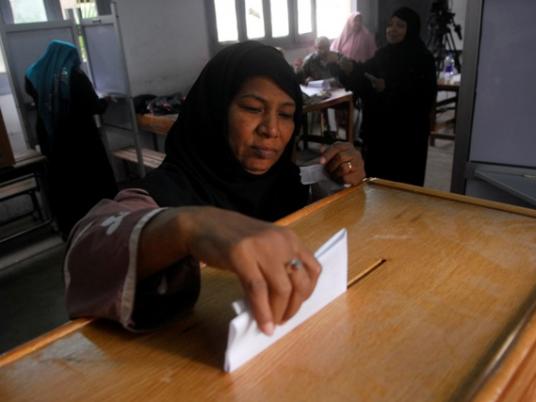 Three Sufi parties plan to contest the next parliamentary elections in association with a newly formed coalition of 31 other parties and public figures, Al-Masry Al-Youm quoted a leader of the religious order as saying Monday.
The Sufi-oriented Nasr, Egyptian Renaissance and Egyptian Liberation parties will join politicians such as former presidential candidates Amr Moussa, Hamdeen Sabbahi and Ghad al-Thawra Party head Ayman Nour to compete for seats when new elections are held to replace the disbanded People's Assembly.
Sufi participation will not be symbolic, said the deputy head of the order's sheikhdom, Gaber Kassem, but will be an unprecedented effort in coordination with other groups to achieve strong representation in parliament and contribute to the country's development.
The liberal Tagammu, Karama, Ghad al-Thawra, Wafd and Free Egyptians parties are among those the Sufi groups will cooperate with, Kassem said, adding that the Sufi parties also have strong relations with Copts.
"We are not against the Muslim Brotherhood and we have strong ties with them, but we will compete in politics to serve our country and its people," he said.
Head of the Egyptian Liberation Party Ibrahim Zahran said that the Sufi party is in talks with secular parties to compete in the elections on a list-based system in the event elections laws remain the same. He expressed hope that candidates would also be allowed to compete for individual seats as they were in previous elections.
The People's Assembly was dissolved in mid-June after a court judged an election law unconstitutional due to irregularities in the race for seats allocated to single-winner voting.
Zahran announced the formation of the "15 group" coalition Monday with 31 other political parties including the Sufi Egyptian Liberation Party. He also claimed that Moussa, the former Arab League secretary general who failed to make the runoff vote in this year's presidential election, would run in the next parliamentary elections under the alliance.