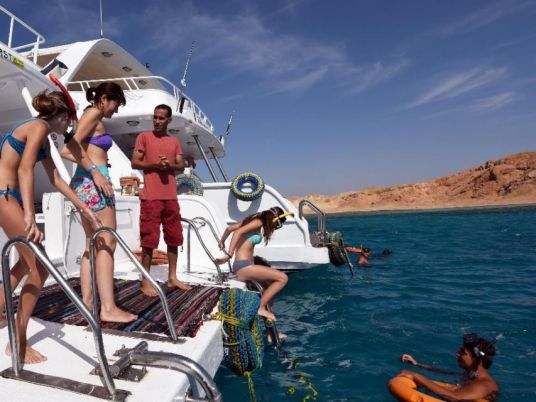 Air Cairo has started new flights between European countries and Sharm el-Sheikh, including Austria and Norway, according to an annoucement from Air Cairo Chairman Yasser al-Ramly.
The first flight started operating from Vienna on Friday October 21 and the second will operate from Oslo on October 30, he said.
Air Cairo transported 74,000 tourists on 582 flights from Germany, the Czech Republic, Georgia, Serbia, Denmark, Norway, the Netherlands and Italy, as well as Kuwait and Beirut to Marsa Alam, Hurghada and Sharm el-Sheikh between May and September 2016, said Ramly.
According to Ramly, 60,000 tourists out of 74,000 were transported on regular flights, while the rest were through charter flights.
MENA quoted Egypt's Ambassador to Rome Amr Helmy as saying on Monday that the process of starting additional charter flights between several Italian cities and Sharm el-Sheikh has already begun.
Helmy added that the first phase of this process started with flights on October 9 and 16 from the city of Milan, and will be followed by another set of flights over the next three months from Naples, Bari, Pisa and Catania.
Germany's fourth-biggest tour operator FTI announced earlier in October that it plans to operate five flights to Sharm el-Sheikh each week, starting December 23, increasing the number of weekly flights from three to eight.
The increase will mean a return to the level of service that was in place before the Russia plane crash in Sinai in October 2015.
The German Civil Aviation Authority officially notified German airlines in May that the ban on flights to Sharm el-Sheikh Airport was being lifted and that services would be resumed.
Several countries placed restrictions on air travel to Egypt after the downing of a Russian passenger plane last October, killing all 224 people on board.
Sharm el-Sheikh's tourism industry has been hard hit by fears of further air-transport related attacks and the resulting restrictions on air travel.