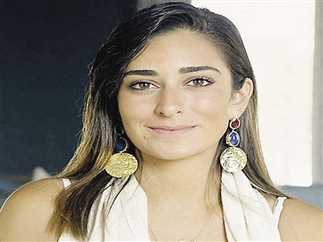 The stars of "Al-Aaedoun" (The Returnees) Ramadan series, Amir Karara and Amina Khalil,la are headed for Bulgaria to finish filming scenes before the month of Ramadan starts.
The team filmed many action scenes in Jordan and then in Bulgaria.
Khalil appeared in a picture of her behind the scenes while in Bulgaria with Karara.
Khalil explained in a previous television interview, that "Al-Aaedoun" is not the second part of the "Hagma Mortada" (Counter Attack) series, which was presented last Ramadan: adding that the character she presents is very difficult.
The series brings together Karara and Khalil, 11 years after their series "Al-Mowaten X" (Citizen X).
Al-Aaedoun is written by Baher Dowidar, directed by Ahmed Nader Galal, starring Amir Karara, Amina Khalil, Mahmoud Abdel Moghny, Mohamed Farrag, Jihan Khalil, Mohamed Ezz, Hagar al-Sharnouby, Mido Adel, Sabry Abdel Moneim.
There is also and a large number of guests of honor including Mohamed Mamdouh, as well as Arab stars, including Ahmad Al-Ahmad and Junaid Zain Eddin.
The work is inspired by real events that occurred from 2018 to 2020 and is related to many changes in the Arab region and how the Egyptian state addressed threats it faced at the time.