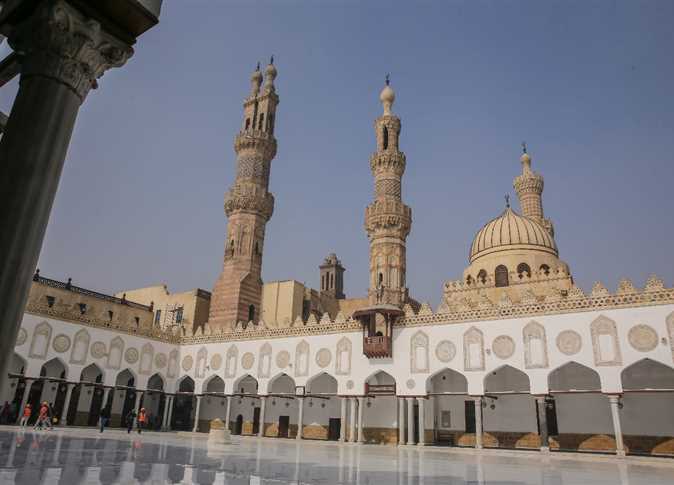 Al-Azhar has concluded preparations for a grand celebration to be organized on Sunday, marking the 1,079th Hijri anniversary for the establishment of Azhar Mosque.
The celebration will include some events and activities throughout the day, including guided tours in Al-Azhar Mosque and workshops for Arabic calligraphy, as well as a platform in the mosque's courtyard for recitation, Islamic songs, and reading Quran. Gifts will also be granted.
The mosque also has an open Iftar for about 2,500 people.
Azhar said in a statement on Saturday that senior scholars, officials and leaders of Azhar will attend the celebration.
During the celebration, Azhar will honor the winners of the first international Al-Azhar Holy Quran Competition, organized by the Al-Azhar Council of Senior Scholars by providing valuable prizes to the winners.
The contest was conducted between around 1,200 competitors in the preliminary qualifiers from Egypt and abroad.
Back in May 2018, the Supreme Council of Al-Azhar approved the inauguration day of Azhar mosque as the seventh day of Ramadan, 361 Hijri, to be commemorated each year.
Edited translation from Al-Masry Al-Youm