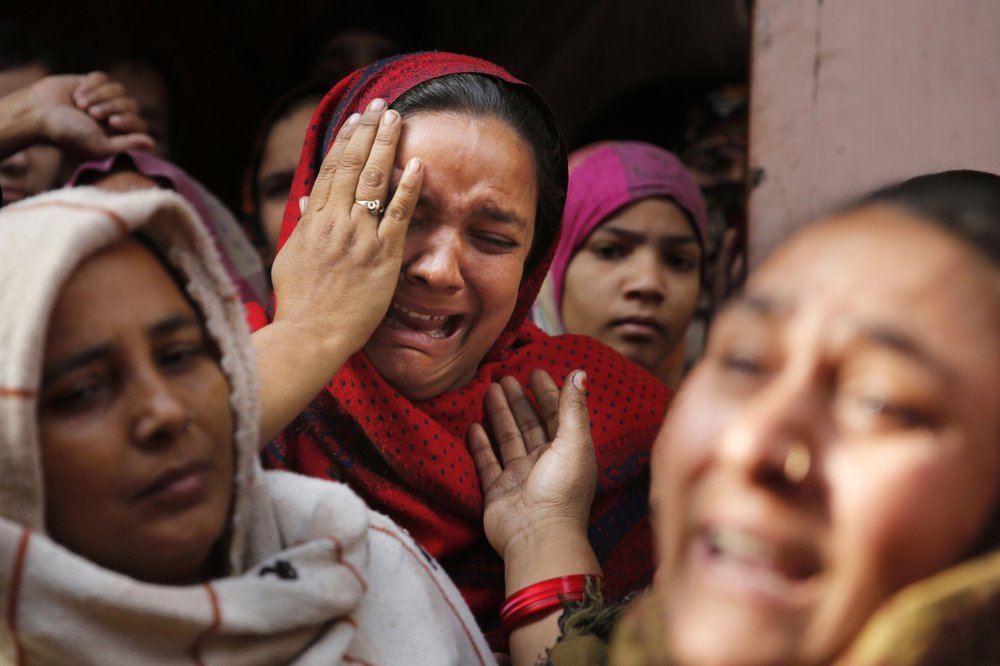 Egypt's Al-Azhar institute, the Islamic world's top Sunni religious institution, expressed deep concern on Saturday over escalating violence in India including attacks on mosques and other places of worship which have left over 40 people dead.
The violence erupted following a new citizenship law granting citizenship to immigrants from Afghanistan, Bangladesh, and Pakistan as long as they are not Muslim and provided they entered India before 2015.
In its statement, Al-Azhar stressed prioritizing citizenship values and rejecting religious and racial discrimination.
Satisfying solutions can be reached as long as the principles of dialogue and coexistence is upheld, the statement said.
India's Muslims represent the second largest community for Muslims around the world and have played a fundamental role in India's development throughout the ages, Al-Azhar stated.
The statement extended sincere condolences to families of the victims and wished speedy recoveries towards the injured.
Al-Azhar expressed its hope that peace and good will prevail among all men, no matter their beliefs.
The institute previously issued a warning on December 19 against the consequences of excluding Muslims from the new Indian citizenship law. It also expressed surprise that this form of discrimination could come from India, citing it as an example of religious pluralism and acceptance.
Edited translation from Al-Masry Al-Youm
Image: In this Tuesday, Dec. 24, 2019, photo, sister of Mohsin Ahmad, a laborer who was shot and killed allegedly in police firing during protests against Citizenship Amendment Act, cries outside her residence in Meerut, India. Tens of thousands of people have taken to the streets to oppose a new law that grants a path to citizenship for immigrants of every religion except Islam. Many say the law, passed by Prime Minister Narendra Modi's Hindu-nationalist government, discriminates against Muslims and undermines the country's secular foundations. (AP Photo/Rajesh Kumar Singh)