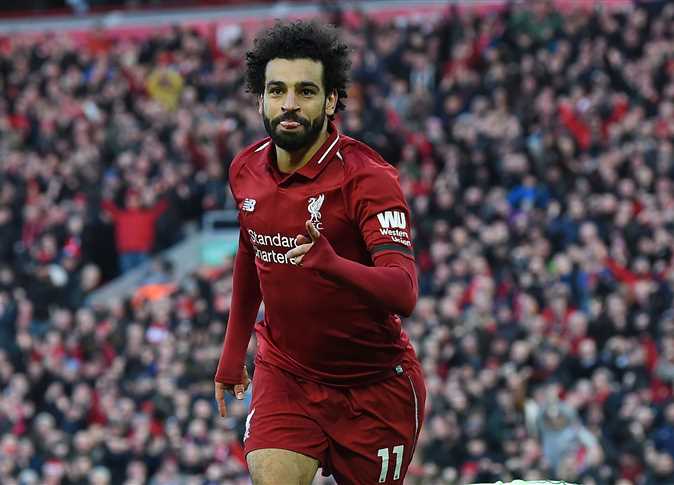 An observatory body of Al-Azhar Sunni association released a statement firmly condemning discriminatory slurs by a group of Chelsea fans against football star Mohamed Salah.
The statement considered the allegedly racist expressions circulated on social media as discriminatory against Salah's identity as an Arab Muslim.
"Al-Azhar's observatory affirms that these barefaced racial violations are a dangerous sign indicating that extremist practices do not stop at hatred for Muslims in the streets or attacks on places of worship. They are echoed in football stadiums," the statement read.
Moreover, the statement said that Al-Azhar rejects the culture of hatred promoted by the some Western media outlets leading to terrorist events against Muslims.
"The whole world has recently witnessed the strong morals and humane behavior of Salah. Amending the false image of Islam is the main foundation for just treatment," the statement said.
The racist footage appeared on social media just prior to Chelsea's match at the Sinobo Stadium in Prague. It was harshly condemned by both administration and fans from Liverpool and Chelsea.
Chelsea successfully identified three out of the six chanters and banned them entering the stadium for Thursday's Europa League quarter-final at Slavia.
Liverpool deemed the video dangerous and disturbing while Stamford Bridge Club described it as an embarrassment.
A statement released by Liverpool, who is hosting Chelsea in the Premier League on Sunday, stated that "This behavior needs to be called out for what it is – unadulterated bigotry. There is no place for this behavior in football; there is no place for it in society."
"A crime of this nature has more victims than any individual it is aimed at and, as such, collective and decisive action is needed to address it," it continued.
Chelsea said in a statement released amidst their match that all forms of discriminatory behavior are abhorrent. It also stressed that the club will take immediate action in  the case that Chelsea season ticket holders or members are discovered to be involved in any discrimination.