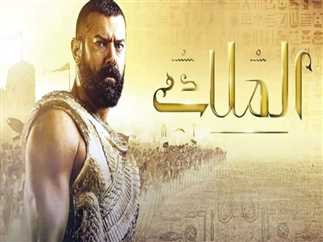 The CEO of United Media Services Company Hossam Saleh announced that production on the "al-Malek" (The King) Ramadan drama has been suspended in order to review alleged historical mistakes.
Saleh added in a phone call to "Hadret al-Mowaten" program: "This work is under study at the present time after some confusion emerged, and of course the producing company has an opinion that the drama does not embody history, nor does it make history, but rather expresses the feelings present in this period. But this work specifically is currently being reviewed."
The company announced the suspension of the series, which is on King Ahmose and was scheduled to be presented in Ramadan 2021.
Acording to an official statement, the company said it has formed an urgent committee of a group of specialists in history, archeology and sociology to watch the series, review the scenario in full, and express an objective and professional opinion – even if this means delay the show until Ramadan.