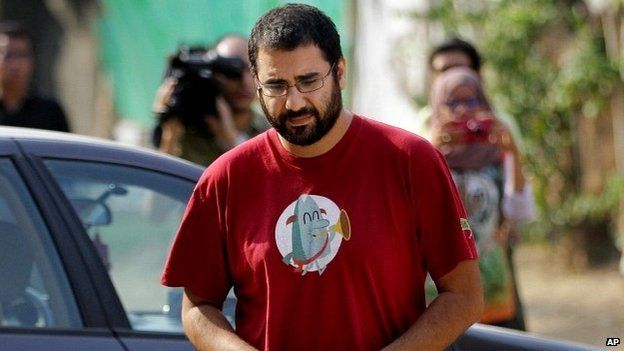 Alaa Abdel-Fattah's family submitted an official request to the Egyptian Presidency to issue a presidential pardon for him.
The request stated that Abdel-Fattah is the only son of his mother, Laila Soueif, and that he has a child who is 11 years old and has autism.
A member of the Presidential Pardon Committee Tarek al-Awady,  confirmed during a telephone interview with al-Nahar TV channel that the committee received the request just on the evening of Friday.
Awady said that the family had never submitted a request to the pardon committee before, but Abdel-Fattah's name was on the lists that the pardon committee is examining at the request of the civil movement.
He assured that the pardon for Abdel-Fattah was being discussed, alongside Ziad al-Alimi and Ahmed Douma, noting that the terms of the presidential pardon apply to Abdel-Fattah in the case in which he is imprisoned.
Abdel-Fattah, a software engineer, blogger and activist, was one of the public faces of the 2011 revolution that removed late president Hosni Mubarak from power.
He was sentenced to five years-imprisonment in December 2021 on charges of spreading fake news. Abdel-Fattah previously served five years imprisonment in 2014 and released in 2019.