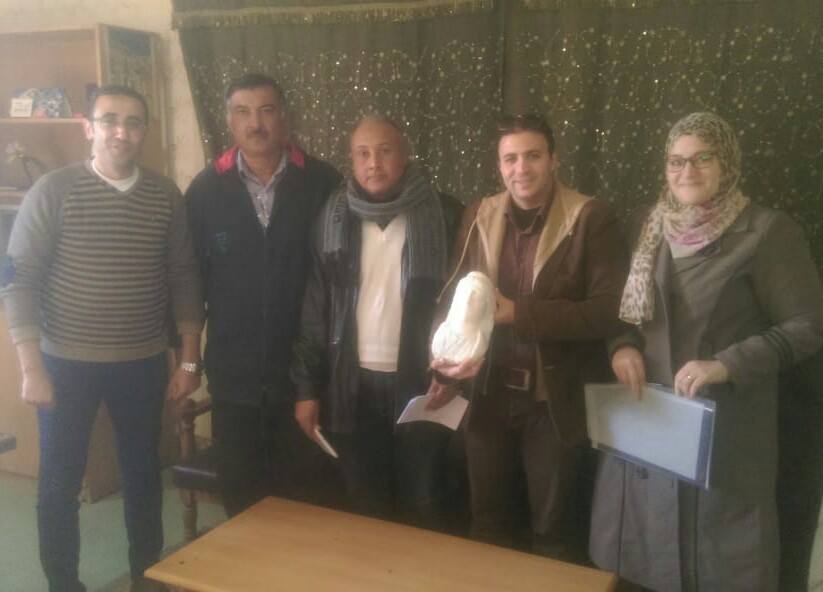 The archaeological unit of Salloum Land Port  in cooperation with the port's police department have seized a marble bust of a woman dating back to the Roman Empire's era in Egypt.
Head of the Central Department of Ports and Archaeological Units Hamdy Hammam said that the port authorities had found the statue in the possession of a passenger and suspected that it might be an antiquity. It was later displayed at the archaeological unit at the port.
The unit formed an archaeological committee to inspect the bust, headed by Mohamed al-Ghazaly, director of the Marina Museum, which in turn confirmed it was an artifact and handed it over to the Ministry of Antiquities, in accordance with the Antiquities Protection Law No. 117 of 1983 and its amendments.
Khalil Ramadan, supervisor of the archaeological ports in Matrouh and Salloum, said that the bust is made of alabaster and has a height of 27 centimeters, with fragmented parts. The bust depicts a Roman-era hairstyle and the remains of a cap.
Edited translation from Al-Masry Al-Youm