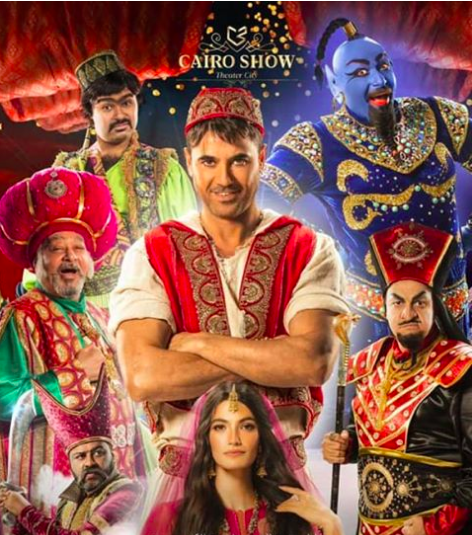 The Egyptian show "Aladdin," produced by Cairo Show production and starring famed Egyptian actor Ahmed Ezz, is set to premier in Egypt this February at the Movenpick Hotel Media City in 6 October City.
The show will run on February 6, 7 and 8.
The Arabic-language version of Aladdin, which first took the stage in Saudi Arabia's Riyadh in 2019, marking the cinema star Ezz's first stage appearance.
Directed by Magdy El Hawary, the show also stars the famed model and promising actress Tara Emad, who is playing princess Jasmine, while Egyptian actor Mohamed Tharwaat will play the Genie in Disney's classic tale.
Videos that went viral on social media during the screening in Saudi Arabia showed that one of the acrobatic show's highlights includes the remake of the scene featuring Aladdin flying on his magic carpet alongside his beloved Jasmine.
The Egyptian mega star Ezz is known for his roles in "Malaky Eskendria" (2005), "365 Yom Saada" (2011), "El Mamar" (2019) and "El Maslaha" (2012).
Tara Emad launched her modeling career when she was 14 and has been featured in several magazines, including Vogue Arabia and Vogue Italy, according to the Arab Edition. She began her acting career on various TV series and movies, including "The Blue Elephant" (2014).