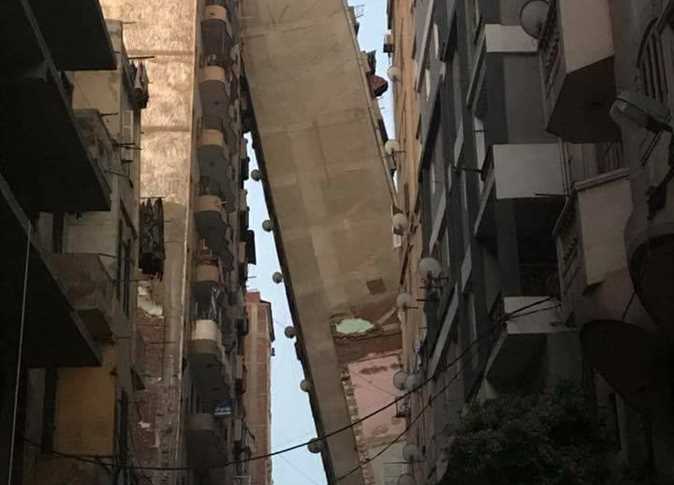 Demolition of the Azarita leaning building was resumed Sunday for the third day by the military's northern zone engineering division in coordination with Alexandria governorate, the security department and the Arab Contractors Company.
The Armed Forces supervised the return of property to their owners; it was agreed that owners could witness the demolition after their property is returned to them. Governor Mohamed Sultan previously ordered strict measures to ensure that nothing is stolen from the building.
In related news, the East Alexandria prosecution resumed investigations into the incident.
The committee formed by the Housing Ministry started drafting technical report so those responsible may be held accountable.
Affected residents were provided alternative housing.
Ali Morsy, head of central Alexandria district, said the demolition is ongoing. The top three floors were removed in addition to the 11th floor to ease the load.
He recommended that citizens to head to the district administration directly before seeking new accommodation to ensure the housing is properly regulated. He explained that all buildings in the district are licensed for specific number of floors, but building owners often illegally add extra floors.
On Saturday, security services in Alexandria arrested the owner of the leaning building, Mervat Awad Nasr, who will be referred to the prosecution.
Last week, Egyptian authorities evacuated the 13-floor building located in a bustling central part of Alexandria after it toppled over to lean on the building opposite.
Edited translation from Al-Masry Al-Youm